Sweet strawberries. Juicy peaches. Luscious mango. If you're looking for ways to upgrade a salad, fruits in their prime are an excellent place to start.
Figs: Fig, Bacon and Frisee Salad
Sweet figs are at hitting their stride right about now — and are the perfect complement to bitter greens, bacon and black pepper in this frisee salad.

Honeydew Melon: Honeydew and Arugula Salad
Here, honeydew melon sweetens up peppery arugula. Melon slices are pureed with fresh herbs, a bit of mayo and lime juice, creating a refreshing dressing that gets tossed with the greens and additional melon pieces.

Mango: Mango and Cucumber Rice Salad
Not your average grain salad, this sweet-spicy adaptation calls upon mango, cucumber, jalapeno, scallions, fresh cilantro and roasted peanuts — all tossed with rice and quinoa.

Peaches: Tomato and Peach Salad with Ricotta
This restaurant-quality salad is easy to pull off at home. Boiling the peaches and tomatoes helps bring out their natural sweetness while pureeing basil with olive oil, salt and pepper creates a pesto-like sauce that keeps things fresh (and fancy). A dollop of ricotta cheese topped with toasted almond slivers makes for a savory finish.

Strawberries: Arugula and Strawberry Salad (top)
Strawberries don't have to spell dessert. In fact, they offer a perfect way to temper a peppery green like arugula.
Tomatoes: Tomato Caesar Salad with Parmesan Crisps
Wherever you fall in the "are-tomatoes-a-fruit-or-a-vegetable" debate, there's no denying their awesomeness in this lighter take on a Caesar salad. Juicy heirloom tomatoes are sliced and topped with a homemade Caesar dressing, watercress and mouth-watering bacon-Parmesan crisps.

Watermelon: Jicama and Watermelon Salad
Chunks of juicy watermelon and crunchy jicama get tossed in a zesty dressing starring fresh orange juice, lime juice and honey. A sprinkling of fresh mint at the end makes the whole deal utterly refreshing.

Abigail Libers is a freelance writer and editor living in Brooklyn. She is also the creator and editor of notesonfatherhood.tumblr.com.
More posts from Abigail Libers.
Similar Posts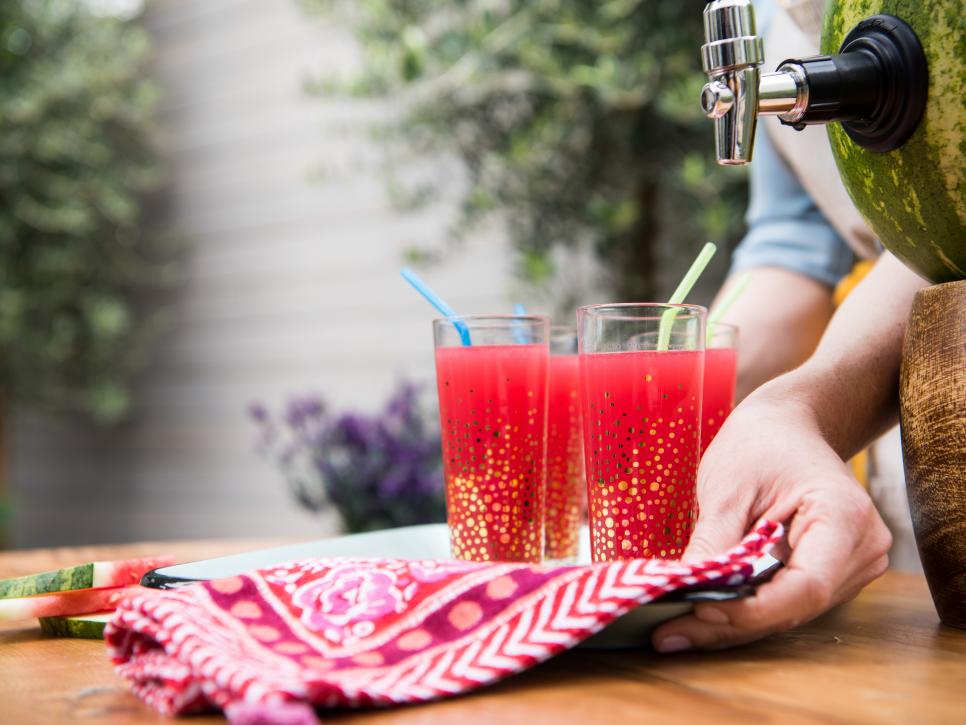 Tips and ideas for enjoying watermelon....