One sure way to avoid the highly processed add-ins found in many protein bars is to turn out a batch using your own ingredients and a boost of protein powder. A word on that front: You'll want a protein powder low in added and artificial sweeteners. Whey, which is dairy-based, is one good option, but there are multiple types of powders on the market (some decent, some less than — so it's wise to take a close look at ingredients).
Banana Chocolate-Chip Protein Bars
Makes 12 bars
½ cup honey
½ cup almond butter
½ cup boxed coconut milk
¼ cup vanilla protein powder
1 tablespoon canola oil
1 teaspoon pure vanilla extract
1 cup rolled oats
2 cups crisp brown rice cereal
½ cup sliced almonds
½ cup dried banana chips, roughly chopped
½ cup mini chocolate chips, divided
½ teaspoon kosher salt
Nonstick cooking spray
Coat a 9-by-9-inch baking dish with cooking spray and set aside.
 Preheat oven to 350 degrees F.
In a small saucepan over medium heat, combine honey, almond butter, coconut milk, protein powder, canola oil and vanilla. Stir and cook until mixture just begins to bubble, about 2 to 3 minutes. Remove from heat and set aside.
In a large bowl, combine oats, rice cereal, almonds, banana chips, ¼ cup chocolate chips and salt; toss well. 

Pour warm honey mixture over oatmeal mixture and stir gently with a spatula until well combined.
Transfer to baking dish, cover with parchment paper and press firmly into dish. Bake for 15 minutes. Sprinkle with remaining chocolate chips and allow to cool completely. Cut into bars or squares.
Nutrition Information Per Serving:Calories: 194; Total Fat: 9 grams; Saturated Fat: 2 grams; Total Carbohydrate: 23 grams; Sugars: 14 grams; Protein: 7 grams; Sodium: 59 milligrams; Cholesterol: 2 milligrams; Fiber: 2 grams
Dana Angelo White, MS, RD, ATC, is a registered dietitian, certified athletic trainer and owner of Dana White Nutrition, Inc., which specializes in culinary and sports nutrition.
More posts from Dana Angelo White.
Similar Posts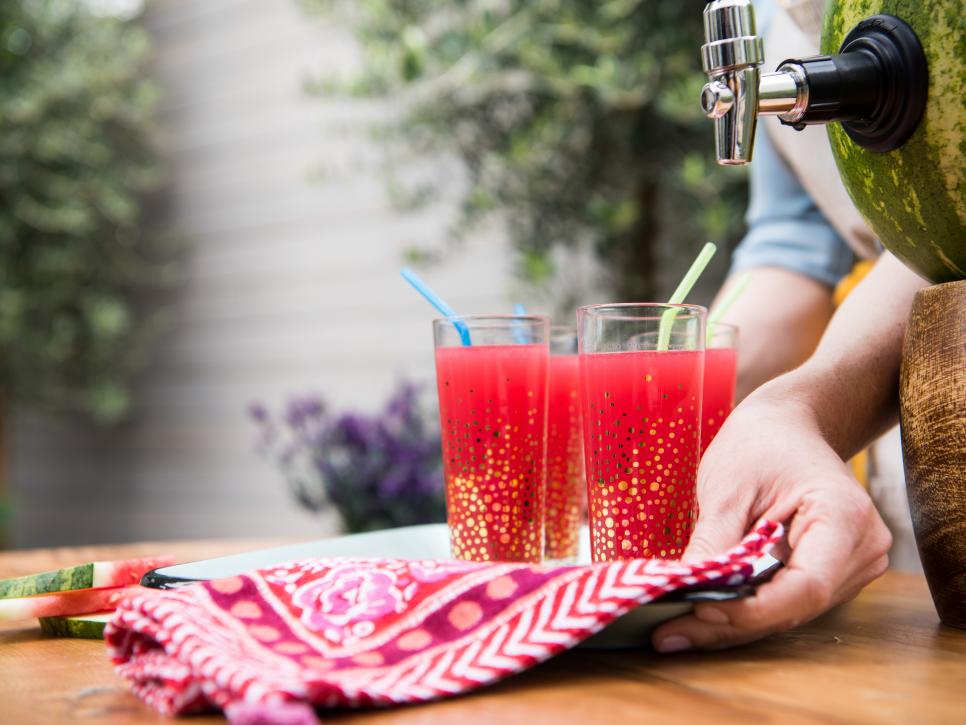 Tips and ideas for enjoying watermelon....