Tomatoes? Check. Corn and cucumber? Double check. The next time you overdo it at the farmers market, you know what to do: Let's get some salad up in here!
Cherry Tomatoes: Cherry Tomato Salad with Buttermilk Dressing (above, from Food Network Magazine)
Basil and garlic elicit their savory side, but these little tomatoes, tossed in buttermilk-sour cream dressing, also know how to sweet-talk.
Corn: Summer Corn Salad
Corn on the cob will always have a place in everyone's heart, but those kernels are just as delightful in salad form, especially when they're mingling with bell pepper, tomato and lime.
Cucumbers: Cucumber Salad
Fresh dill adds an herbaceous punch to delicate crescents of English cucumber strewn with red onion rings.

Eggplant: Grilled Eggplant Salad
Beautifully charred chunks of eggplant and onion get perked up with avocado, oregano dressing and lemon zest.

Green Beans: Green Bean and Celery Salad
A stunning portrait in green (thanks to parsley, celery, capers and crisp green beans) enlivened by lemon juice and Dijon mustard.

Green Tomatoes: Spicy Green Tomato-Avocado Salad
A jalapeno-spiked dressing unites creamy avocado with Bibb lettuce and those vibrant symbols of summer, juicy green tomatoes.

Zucchini and Yellow Summer Squash: Shaved Summer Vegetable Salad
Dusted with chives, chervil and tarragon, this mélange of thinly sliced zucchini, squash, beets and mushrooms — courtesy of the mandoline — gets an uplifting tang from Dijon mustard, honey and champagne vinegar.

Alia Akkam is a New York-based writer who covers the intersection of food, drink, travel and design. She launched her career by opening boxes of Jamie Oliver books as a Food Network intern.
More posts from Alia Akkam.
Similar Posts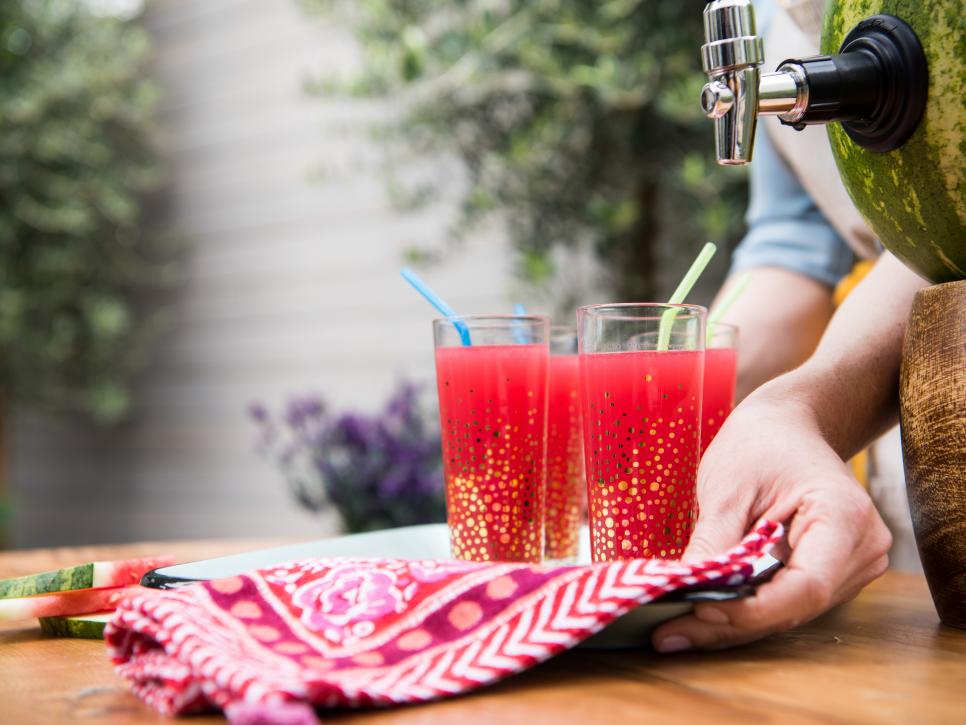 Tips and ideas for enjoying watermelon....