Would the French approve of some of these lighter twists on their greatest culinary hits? Would Julia Child? Maybe not. But in honor of Bastille Day, let's just say, vive la différence — and la deliciousness.
Light Nicoise Salad (above, from Food Network Magazine)
Chock-full of olives, bell peppers, plump cherry tomatoes and chunks of tuna fish, this Riviera staple hints that the French have known a little something about healthy eating all along.
French Three-Onion Soup
By steaming the onions to get the caramelization started, this onion soup manages to call for just a fraction of the typical butter. A trio of onions and their relatives — yellow onions, shallots and leeks — ups the tastiness quotient. Topping it all off: whole-wheat baguette with just a sprinkling of the quintessential Gruyere.


Mini Spinach and Mushroom Quiche
Liberté, égalité … portion control! These mini quiches are individually sized and dispense with the typical crust. In addition, the combination of egg whites and whole eggs — beaten with skim milk and topped with a sprinkle of crumbled turkey bacon — makes for a tasty breakfast that's not a caloric blow-out.
Crepes with Peanut Butter and Jam
Call it a delicious Franco-American rendezvous: Delicate crepes meet creamy peanut butter and berry jam in this sweet recipe.


Scalloped Potatoes au Gratin
Everybody c'est cheese! In this less hefty take on gratin goodness, 1-percent milk is swapped in for the classic cream. But don't think this dish lacks anything in the flaveur department. A touch of rich and creamy Gruyere is all it takes.


Dark Chocolate Mousse
Tofu? In chocolate mousse? Pureed until smooth, it actually develops the perfect consistency to take the place of traditional heavy cream.

Whole-Grain Cassoulet
Cassoulet is normally the French version of a meat-lover's fest, but this healthier iteration uses a modest portion of tasty smoked turkey kielbasa. And in addition to the conventional white beans, there's a fiber-rich serving of farro. (Best of all, leftovers can be frozen for up to 1 month — or long after the last Bastille Day fireworks.)
More posts from Emily Lee.
Similar Posts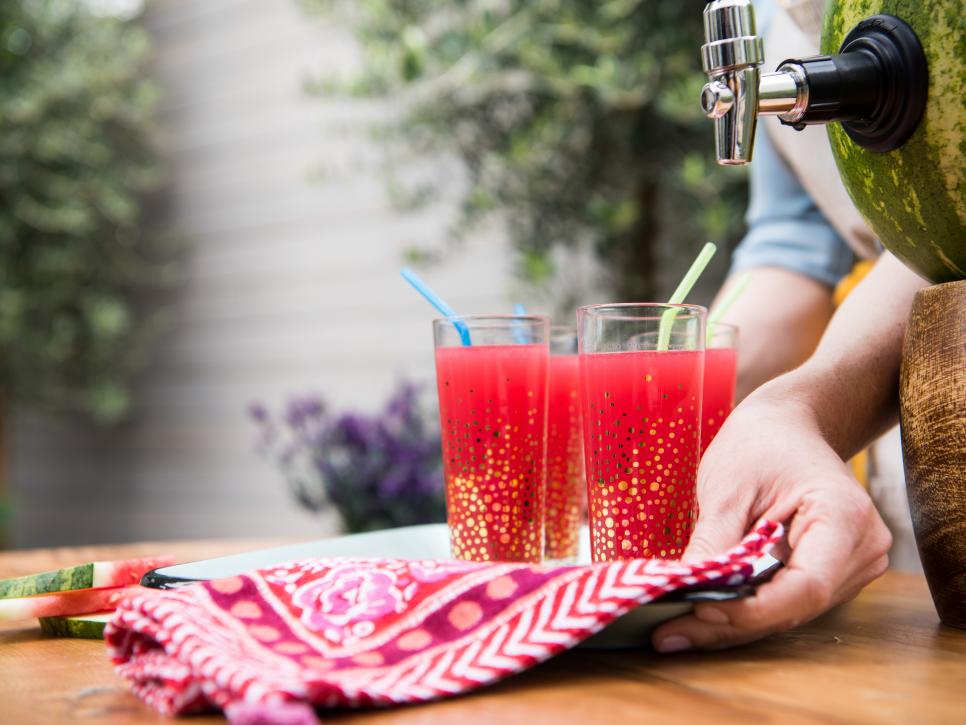 Tips and ideas for enjoying watermelon....