Looking for something refreshingly fun to beat the heat this summer? Check out these sensible sippers.
Bai Molokai Coconut
This cool and coconutty drink has only 10 calories per 18 fluid ounces. It's sweetened with stevia and erythritol (a sugar alcohol), both of which get a green light from the Center for Science in the Public Interest when consumed in moderation. A jolt from coffee fruit and white tea extract give the drink 70 milligrams of caffeine per bottle.
Honest Tea Honey Green Tea
Uber-refreshing and, thankfully, not cloying, this 70-calorie iced tea is sweetened with organic cane sugar and honey. Reap the benefits of green tea and quench your thirst at the same time.
Izze  Sparking Peach
Delightfully effervescent, this carbonated juice blend contains 70 percent fruit juice (a mix of apple, white grape and peach juice concentrate). Each 12-fluid-ounce bottle has 130 calories. No artificial colors here: The fizzy sipper gets its peachy hue from red radish juice.
Nantucket Nectars  Squeezed Lemonade
Pop open this bottle for a perfect amount of pucker and sweetness. Acerola fruit extract, also in the mix, is high in vitamin C and used to protect the natural color of lemons and lemon juice. Because this one is a bit higher in calories (220 per 16 fluid ounces), it's not a bad idea to cut it with sparkling water or unsweetened iced tea.
Sweet Leaf Original Coffee-Tea Blend
How did no one think of this concept sooner? This drink is a hybrid iced coffee and iced black tea and comes in at 100 calories per 16-fluid-ounce bottle. It's lightly sweetened with sugar and stevia, and the entire bottle comes in at just under 60 milligrams of caffeine per serving, far less than 1 cup of coffee.
Tazo Tazoberry Black Tea
A simple ingredient list — tea, cane sugar and apple and raspberry juice concentrate — yields a  crisp, tangy and sweet blend that's150 calories per serving (13.8-fluid-ounce bottle).
Dana Angelo White, MS, RD, ATC, is a registered dietitian, certified athletic trainer and owner of Dana White Nutrition, Inc., which specializes in culinary and sports nutrition.
More posts from Dana Angelo White.
Similar Posts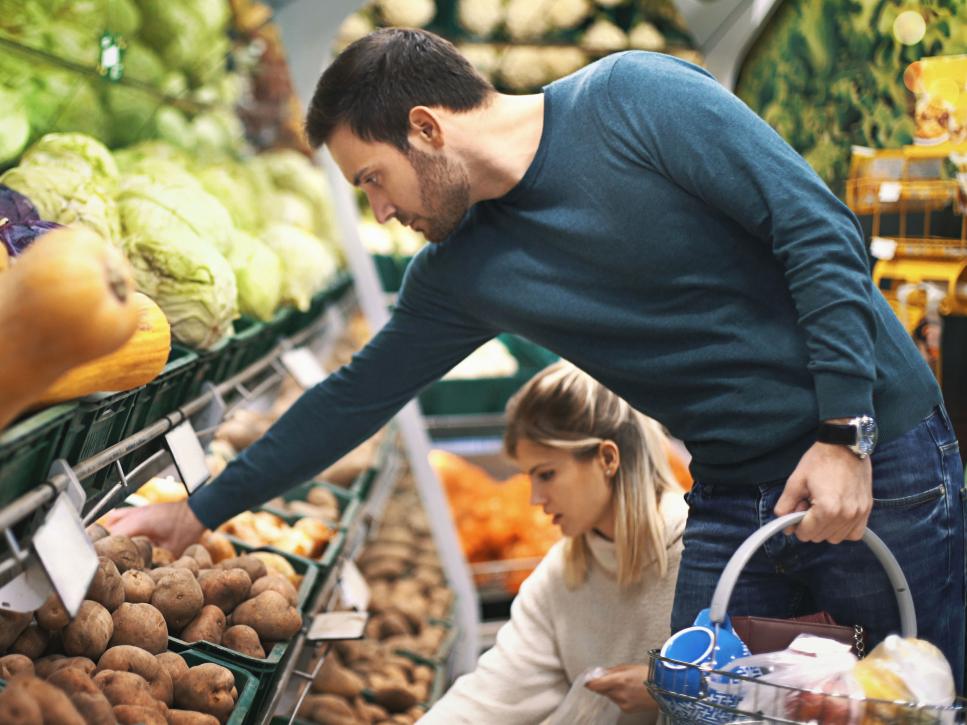 Tricks to avoid overspending at the supermarket....