A study published earlier this month in the American Journal of Clinical Nutrition found that skipping breakfast doesn't affect weight loss in dieters. But if you think the findings offer permission to skip breakfast, think again.
The Study
Researchers examined the effect of skipping or eating breakfast on weight loss in 309 healthy overweight and obese people who ranged in age from 20 to 65. One group ate breakfast before 10 a.m., while the second group didn't eat anything before 11 a.m. A third group consisting of 44 people who normally skipped breakfast and 52 people who normally ate breakfast were not given any instruction.
The study found that eating or skipping breakfast did not affect weight loss one way or the other. But does it truly not matter if you bypass breakfast?
Other Research
Another set of data suggests breakfast can play a beneficial role in weight control. The National Weight Control Registry follows people who have lost 30 pounds or more and have kept it off for at least one year. Participants in the registry, which is run by a team of researchers from Brown Medical School and the University of Colorado, have lost an average of 66 pounds and have kept it off for 5½ years. Seventy-eight percent of those participants report eating breakfast every day.
Breakfast is the first opportunity of the day to take in important nutrients, especially those that are lacking in the American diet, such as calcium, vitamin D, potassium and fiber. Getting in the habit of skipping breakfast means missing out on a regular window of time to get these nutrients. Breakfast also offers a chance to incorporate important foods and food groups —  including dairy, fruit, vegetables, whole grains and lean protein — into one's diet.
The Time Factor
One of the biggest challenges to eating breakfast is time. To overcome this obstacle, here are five simple breakfast ideas, no recipe required:

5 Simple Breakfast Ideas
Whole-grain cereal and skim or low-fat milk
Single-serve container of vanilla Greek yogurt topped with 1 cup of sliced strawberries
Whole-grain breakfast bar and a fruit (like apple, pear, banana)
Hard-boiled egg (pre-cooked the night before) and a cheese stick
1 slice whole grain bread and 2 tablespoons natural peanut butter
And if you love to cook, here are five easy recipes that can be whipped up in 10 minutes or less:
5 Fast Breakfast Recipes
Egg-in-a-Hole (above)
All Day Breakfast Salad
New York Breakfast
Papaya-Banana Smoothie
Cherry Vanilla Oatmeal
Toby Amidor, MS, RD, CDN, is a registered dietitian and consultant who specializes in food safety and culinary nutrition. She is the author of The Greek Yogurt Kitchen: More Than 130 Delicious, Healthy Recipes for Every Meal of the Day.
More posts from Toby Amidor.
Similar Posts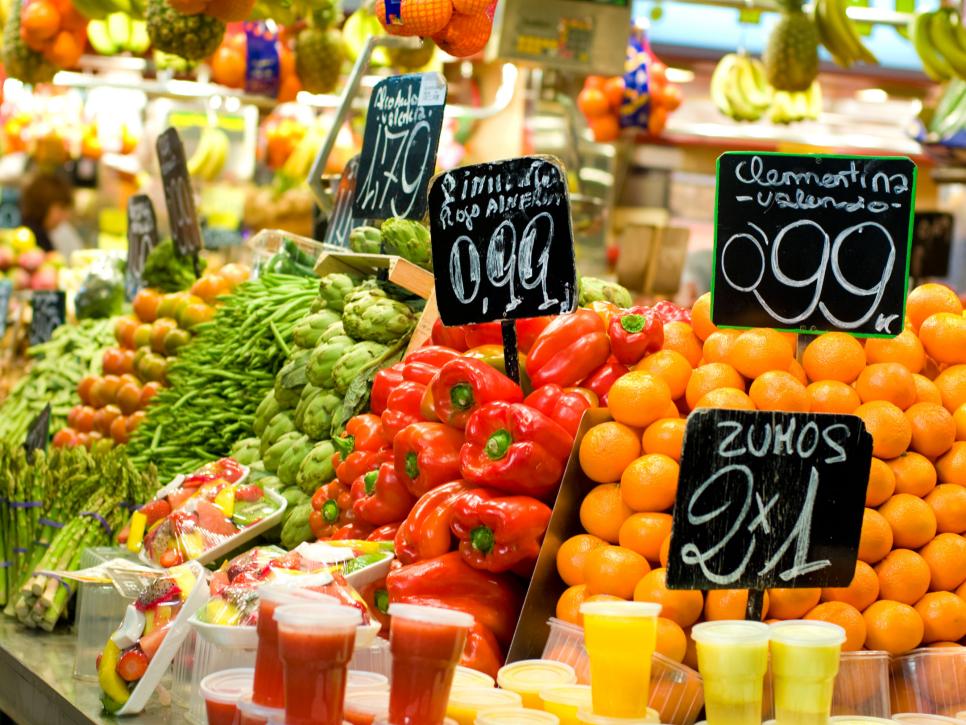 Stave off vacation weight gain with these easy, nutritionist-approved tips. ...