Feasting on fresh fruit is always a summertime ritual, but try roasting some of that just-plucked bounty or throwing it onto the grill until it's nice and charred. Intense heat adds rich new layers of flavor, deepening and caramelizing sugars. With these vibrant recipes, there's more incentive to keep the grill's flames going, long after the turkey burgers have been demolished.
Grilled Plums with Spiced Walnut Yogurt Sauce (above)
Forgo that everyday berry parfait, and spring for this juicy plum dish instead. The fruit is draped in Greek yogurt that is brightened with honey, orange juice and grated orange zest — and warmed by cinnamon and toasted walnuts.
Grilled Peaches with Cinnamon Sugar Butter
These oil-brushed peaches, slicked with bubbling cinnamon sugar butter, are a sweet and lightweight finale to any barbecue gorging.

Watermelon and Haloumi
No fruit captures the essence of summer more than watermelon. This recipe takes the picnic favorite to savory new heights with an almond-studded marinade of honey, vinegar, shallots and garlic. Set atop a disc of seared haloumi cheese, it also flaunts a salty tang.

Grilled Mango with Jalapenos
Tropical mangoes get the Mexican treatment in this recipe accentuating cayenne pepper, slices of jalapeno and cooling crema.

Grilled Pineapple with Vanilla Ice Cream and Rum Sauce
A retro Hawaiian-inspired pineapple ring is the star of this dessert that decadently gets topped with a blob of vanilla ice cream and drizzle of brown sugar–rum sauce. 

Alia Akkam is a New York-based writer who covers the intersection of food, drink, travel and design. She launched her career by opening boxes of Jamie Oliver books as a Food Network intern.
More posts from Alia Akkam.
Similar Posts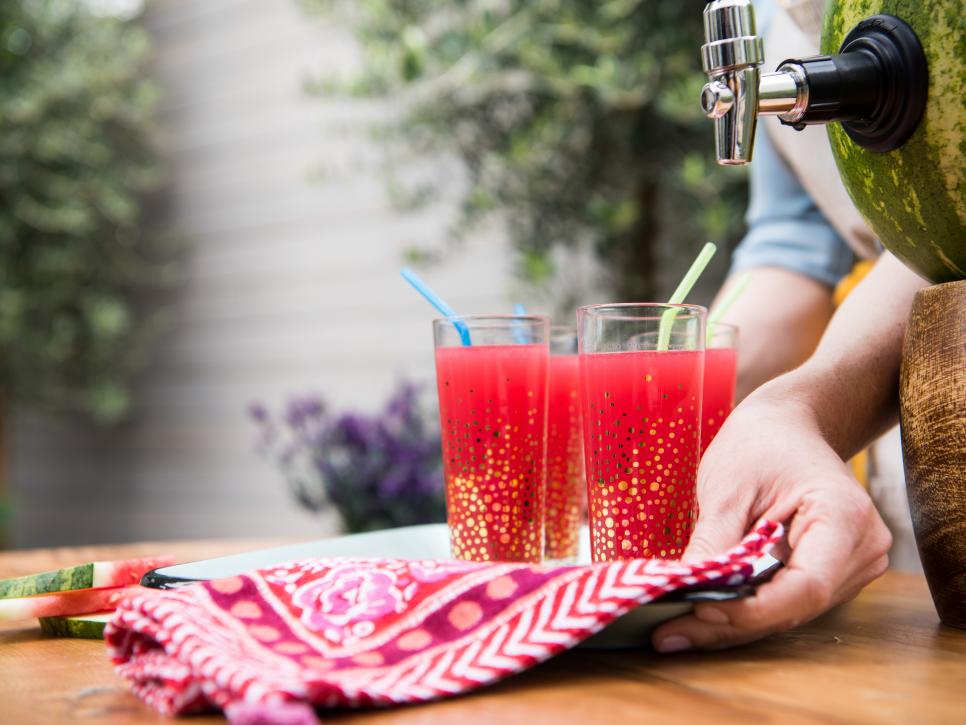 Tips and ideas for enjoying watermelon....