These mini cakes are a lot like macaroons: Crisp on the outside, thanks to plenty of almond meal,  and tender inside, from the combination of maple syrup and coconut oil. Not only are these little cakes dairy- and gluten-free but they're also packed with nutritious ingredients, including chia seeds, flaxseeds, and flours ground from whole grains and nuts.
The flavors of pure vanilla (bean and extract), almond and coconut create a fragrant and flavorful combination. The cakes are perfect on their own served with tea, but when topped with a dab of the rhubarb compote they're nothing short of irresistible. The pretty pink color and bright flavor of rhubarb instantly bring the essence of spring to the table.
Here, the rhubarb is roasted with maple syrup and maple sugar, subtly tempering its sour flavor. Roasting rhubarb also creates a thicker compote than when it's simmered. Try serving it with rice pudding, English scones or a simple pound cake.
Almond-Vanilla Mini Cakes with Roasted Rhubarb Compote
Makes 18
Be sure to remove these cakes from the oven as soon as they're ready, as extra time in the oven will dry them out.
2 tablespoons chia seeds
¼ cup plus 2 tablespoons almond milk
¼ cup maple syrup
¼ cup melted extra virgin coconut oil
¼ teaspoon sea salt
½ teaspoon pure almond extract
1 tablespoon pure vanilla extract
½ vanilla bean
¼ cup gluten-free rolled oats
¼ cup gluten-free oat flour
1 cup almond meal
¼ cup unsweetened dried coconut
2 tablespoons brown rice flour
2 tablespoons ground flaxseeds
½ teaspoon baking powder
Roasted Rhubarb Compote, for serving (recipe below)
Preheat oven to 350 degrees F. Line a mini muffin pan with paper liners and set aside.
Add chia seeds to a medium bowl. Whisk in almond milk and set aside for 10 to 15 minutes or until thickened. Add maple syrup, coconut oil, salt, and almond and vanilla extracts; whisk to combine. Split vanilla bean in half lengthwise, scrape out seeds, (reserve pod for another use) add them to the bowl and whisk to combine and set aside.
Place oats, oat flour, almond meal, coconut, rice flour, flax and baking powder into a food processor and process until oats are ground. Transfer to the bowl with the chia mixture and stir to combine. Drop batter into prepared pan and bake for 16 minutes or until tops are golden and a toothpick comes out clean. Remove from oven and set aside to cool.
Serve topped with roasted rhubarb compote. Store any leftover cakes in the fridge for up to 3 days.
Roasted Rhubarb Compote
Be sure to choose the pinkest rhubarb here, as it will give you the prettiest result. When making this compote, you will be left with excess juice — use it to drizzle over yogurt or fruit salads for a bright tangy flavor.
3 cups diced rhubarb (½ inch dice) from about 3 large stems
3 tablespoons pure maple syrup
2 tablespoons maple sugar
Preheat oven to 375 degrees F. Line a rimmed baking sheet with parchment paper. Add chopped rhubarb, maple syrup and maple sugar, and toss to combine. Roast for 15 minutes, remove from oven and set aside to cool. Transfer rhubarb to a strainer and drain off excess juice. Place in a jar and store in the fridge until ready to use, or for up to 4 days.
Amy Chaplin is a chef and recipe developer in New York City. Her cookbook At Home in the Whole Food Kitchen will be available fall 2014. She blogs at Coconut & Quinoa.
More posts from Amy Chaplin.
Similar Posts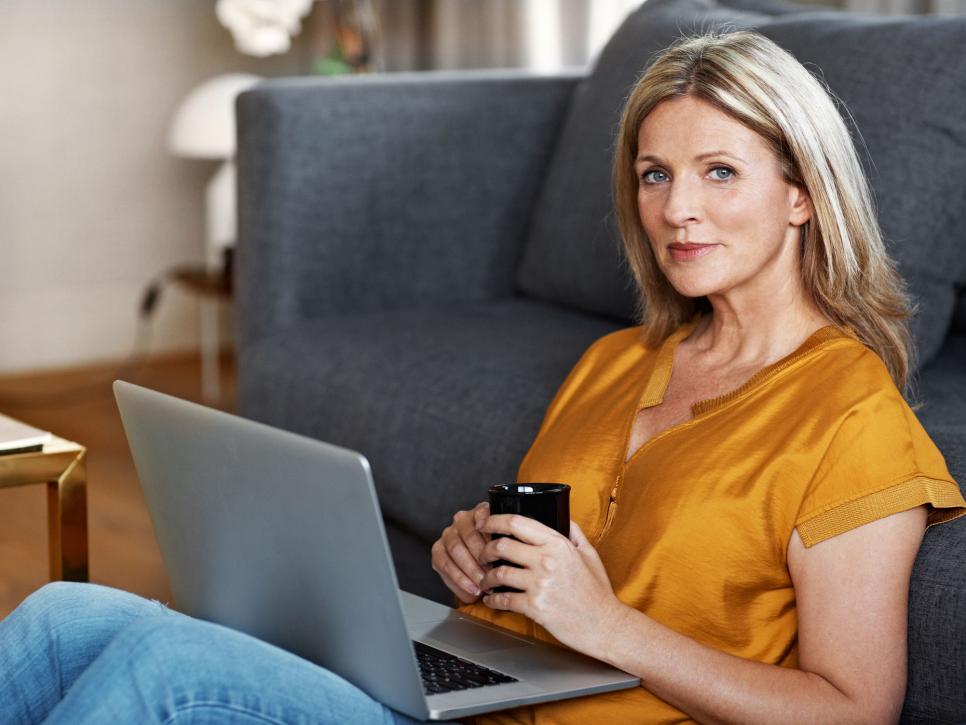 Some are claiming that they've found the fountain of youth, and it's in a bottle at your local vitamin shop....