In this week's news: Tofu firms up its fan base; Butter Image Rehab 2014 continues; and a soda giant refreshes its ingredient list.
Tofu, Always Blending In, Takes a Mainstream Approach
Given tofu's admirable protein content, lack of cholesterol and relatively high amount of calcium, you'd think health reasons might be its biggest selling points. Yet those qualities didn't seem to matter so much among women ages 20 to 35 in new research from Brian Wansink's Cornell Food and Brand Lab. When the researchers told the study's non-tofu eaters about the health benefits, just 12 percent said they'd consider giving it a go. But when the scientists talked about price or showed an easy ten-minute recipe with the tagline "Cooks Like Chicken," nearly 50 percent of non-users jumped on the bandwagon. Whether it tastes like chicken seems beside the point: The three most popular uses — tofu scramble, tofu stir-fry, salad mix-in — seem to accommodate just about any mystery meat.
Keep Spreading the News — and the Butter
In a matter of weeks, news headlines have switched from "Butter is Bad" to "Pass the Butter." If you're wondering how experts could have gotten it so wrong for such a long time, Nina Teicholz's new book, out next week, The Big Fat Surprise: Why Butter, Meat and Cheese Belong in a Healthy Diet, seeks to explain. Tiecholz, a journalist who has been researching the issue for nearly a decade, has traced our saturated fat skepticism to the 1950s and scientist Ancel Benjamin Keys. Keys published a study of nearly 13,000 men in the US, Japan and Europe that connected heart disease to poor diet. The problem was that he seems to have chosen only countries that would prove his point. For example, he excluded France, where saturated fats are a big part of the national diet, yet heart disease is low. Subsequent research throughout the 1970s upheld his findings but was also flawed, not controlling for smoking, for example. Overall, these shifts had unintended dietary consequences: For one, we now eat 25 percent more carbohydrates than in the 1970s.
A Refreshing Change
You might recognize brominated vegetable oil from the labels of some citrus-flavored sodas and sports drinks, where it's used to help prevent the ingredients from separating. Admittedly, the thought of vegetable oil in your soft drink might unsettling on its own. But there's more: Brominated vegetable oil contains bromine, an element found in flame retardant that has been banned in the EU and Japan and which, when consumed in extremely large quantities, has been associated with health complaints. So here's some refreshing news: The Coca-Cola company announced this week that it's going to start removing the substance from its products, finishing by the end of the year. The official list hasn't been announced, but presumably it will include drinks like Fresca, Fanta and Powerade. A 2012 Change.org campaign helped convince Pepsi to take the ingredient out of select drinks.
What's in a Label? A Whole Lot of Debate.
California State Senator Noreen Evans has introduced a bill that would require food companies to label food that's been genetically modified. The argument is that for consumers, knowledge is power. However, some are arguing that since not all GMOs are the same — some crops, for example, have been modified so that farmers don't have to rely on controversial Monsanto pesticides — the labeling is unnecessarily damaging as it puts them all in the same imprecise and unnerving category. That said, such fear may be irrelevant: Some estimates have suggested that between 70 and 80 percent of all food sold in grocery stories has genetically altered ingredients, meaning the label would be near-ubiquitous.
Sara Reistad-Long writes about science, wellness and lifestyle. She is the co-author of The Big New York Sandwich Book and can be followed on Twitter: @sarareistadlong
More posts from Sara Reistad-Long.
Similar Posts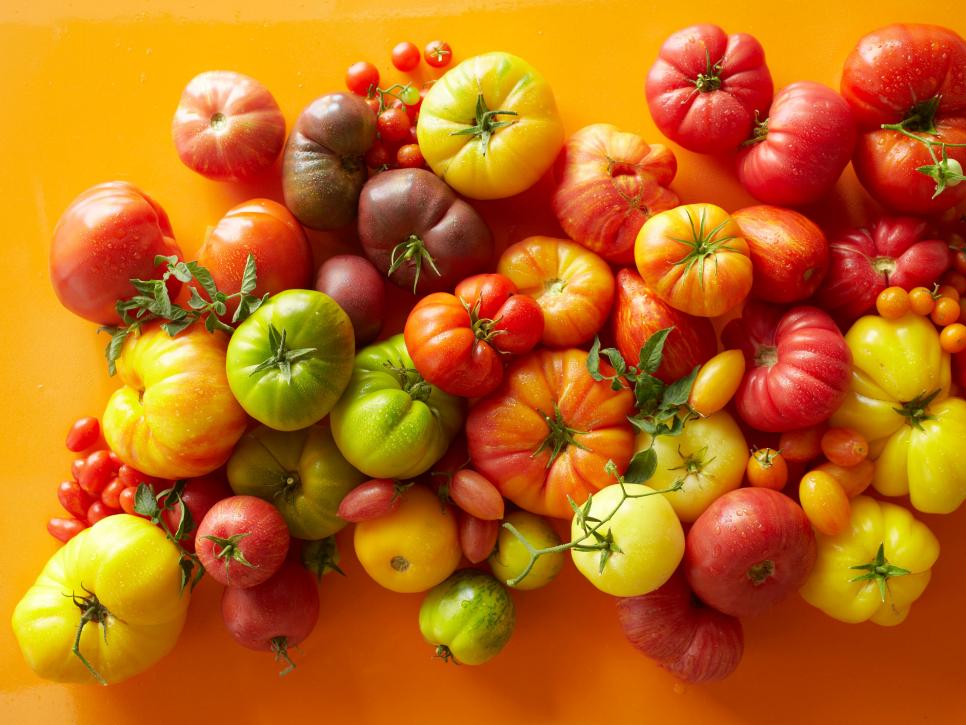 There may be more reason to eat tomatoes regularly than deliciousness alone....