Whether by homing in on the nearest farmers market, creating a visual food diary or offering another easy way to eat better, these apps merit a spot on your smartphone.
App: Farmstand by Mostly Brothers for iOS
Cost: Free
This app makes it simple to find local farmers markets, community gardens, Community Supported Agriculture (CSA) information, grocery stores that sell local goods and restaurants that serve local food. You can also share photos of local food to help promote your local market.
App: Meal Snap by Daily Burn for iOS
Cost: $2.99
This magical app lets you snap photos of your meals and create a daily food dairy. It then estimates the number of calories you ate to make food tracking easier. Reviewers like the idea of getting a rough estimate of what they're eating as opposed to tediously entering every single food throughout the day — although, word to the wise, sometimes the estimates can be a little unpredictable.
App: Meal Makeover Moms by Mobile Skillet, LLC for iOS
Cost: $1.99
Just about any parent can benefit from bringing the Meal Makeover Moms, aka registered dietitians Liz Weiss and Janice Newell Bissex, into the kitchen. Their app features kid-friendly recipes, video tutorials on prep and cooking, shopping lists, a recipe tracker, a standard measurement converter —  and even a kitchen timer.
App: Eatly by DietPoint Ltd. for iOS and Android
Cost: Free
Instead of painstaking calorie counting or even calorie estimating, this app teaches you how to recognize healthy food so you can learn to make healthier choices. It also uses photos to recognize the foods, and then rates the food from "healthy" to "unhealthy." Ratings of the photos are done by the community, which anyone can join.
App: Fooducate by Fooducate, Ltd. For iOS and Android
Cost: iOS free, Andoid $4.99
Fooducate has been around for a few years and allows you to view the quality of the calories you eat by giving foods a letter grade (A, B, C, D). Using photos or the bar code of the food, the app can provide the letter grade feedback. Fooducate has recently added a tracking feature, where you can track daily calorie intake through food and beverages, as well as expenditure through exercise.
App: Cal Cutter by NYC Department of Health and Mental Hygiene for iOS, Android, and Web
Cost: Free
This simple app can help make the home cook aware of the calories in the dishes they serve. The app also provides tips for reducing calories, lower calorie or healthier ingredient substitutions, healthier cooking methods and reasonable portion sizes.
Toby Amidor, MS, RD, CDN, is a registered dietitian and consultant who specializes in food safety and culinary nutrition. She is the author of The Greek Yogurt Kitchen: More Than 130 Delicious, Healthy Recipes for Every Meal of the Day. See Toby's full bio »
More posts from Toby Amidor.
Similar Posts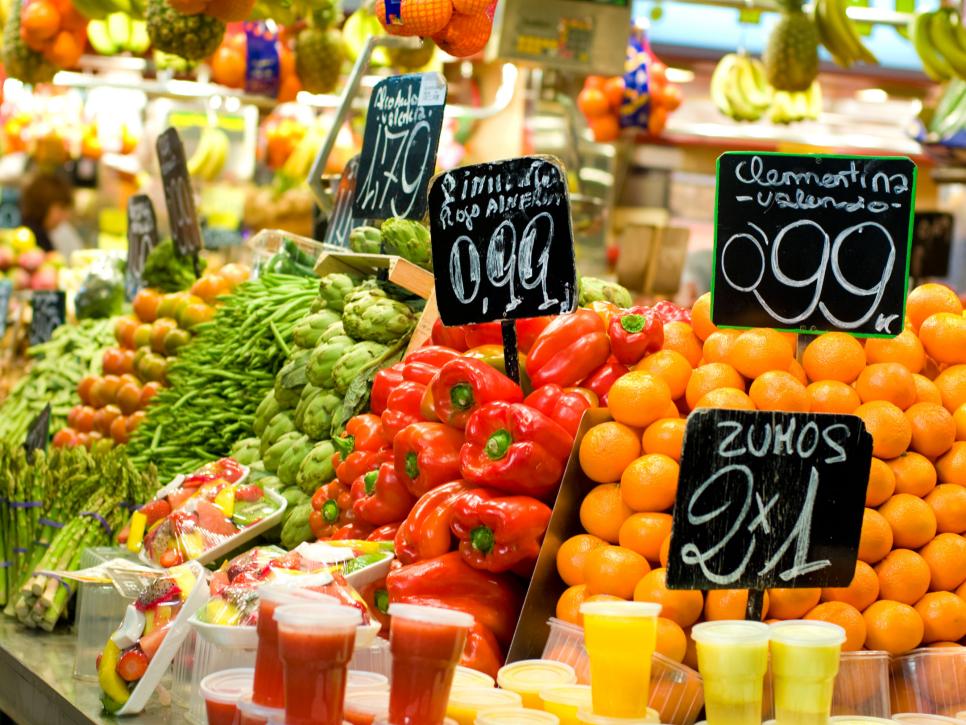 Stave off vacation weight gain with these easy, nutritionist-approved tips. ...