Ski lodge offerings have come a long way over the years and it's actually possible to find some healthy options … for a pretty penny. Better yet, stash a few portable picks in your multipocket ski jacket, and then snack away on the chairlift.
#1: Granola bar
Choose a soft granola bar so it won't crumble if you take a spill.
Top picks:
#2: Cheese
Get an extra boost of protein and calcium from single-serving cheeses. (Just zip a piece in the pocket of your ski attire — it's cold enough outside to keep it safe to eat throughout the day!)
Top picks:
#3: Trail Mix
Make your own crunchy mix of nuts, dried fruit and whole-grain cereal. Pack in a resealable plastic bag for a quick grab-and-go bite while on the line for your next trip up the mountain. You can also opt to buy premade trail mix or pack nuts or dried fruit on their own.
Top picks:
#4: Peanut Butter and Celery
Cut up celery sticks and keep in a resealable plastic bag with a snack-size cup or pouch of peanut butter.
Top picks:
#5: Sports Bars
For the high-intensity athlete, a few extra calories and protein are required to get through the day on those black diamond slopes.
Top picks:
#6: PB & J
It's super-easy to make a couple of peanut butter and jelly sandwiches on whole-grain bread for the entire family. Slice each sandwich into quarters and pack in a resealable plastic bag.
Keeping Hydrated
It's important to replenish lost fluids throughout the day when doing outdoor winter sports. Just because you're not sweating under the hot sun doesn't mean you can't dehydrate. Carry a bottle of water with you on the slopes — or even make sure to sip a warm toddy during stops at the lodge.
Toby Amidor, MS, RD, CDN, is a registered dietitian and consultant who specializes in food safety and culinary nutrition. See Toby's full bio »
More posts from Toby Amidor.
Similar Posts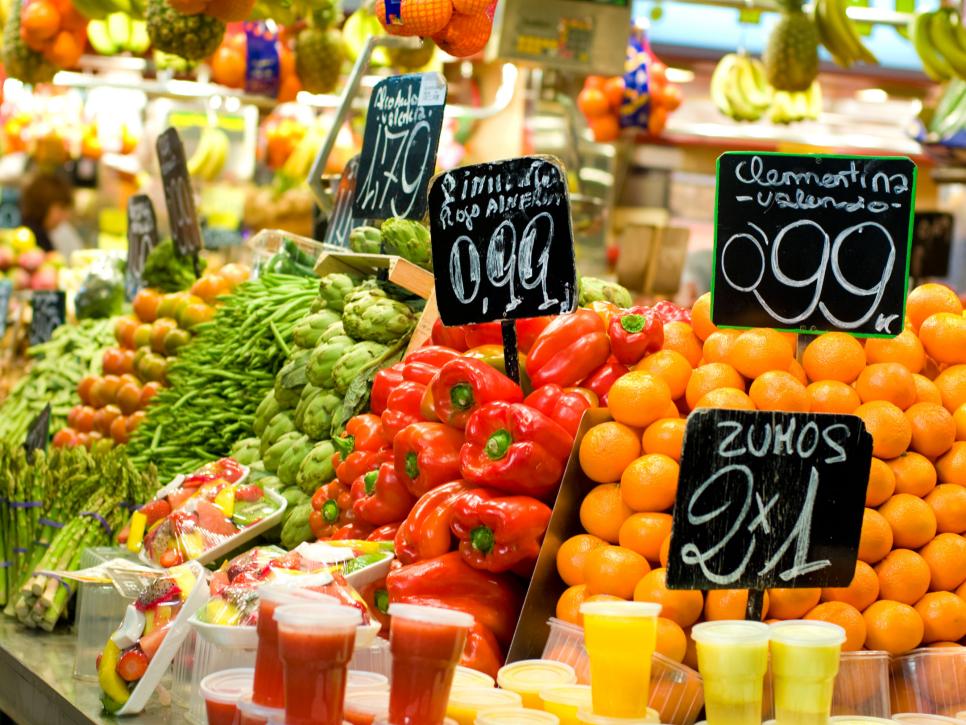 Stave off vacation weight gain with these easy, nutritionist-approved tips. ...