What would it be like for these foods to win a coveted spot at an Oscar-watching fest? Honestly, they're just thrilled to be nominated. The envelopes, please!
Tricolor Salad Pizza (above, from Food Network Magazine):
The chemistry between the stars of this dish — it's a pizza! and it's a salad! — is nothing short of magnificent. In the words of Casablanca, this could be the beginning of a beautiful friendship.
Thai-Glazed Chicken Wraps
In acting, as they say, there are no small parts — and that includes chicken parts. Heated in a piping-hot skillet with vegetables and a Thai-inspired sauce, chicken breast truly shows off its range here. (Bonus: The lettuce-leaf wraps are sure to delight the carb avoiders in the audience.)

Avocado-Hummus:
The epic sequel to guacamole = a tub of store-bought hummus plus two avocados and some jalapeno. (You'll laugh! You'll cry! You'll break out the celery sticks!)
Citrus-Coconut Soda
This alcohol-free party drink dispenses with the usual conventions of the mocktail genre — the hackneyed ginger ale, the obligatory maraschino cherry — reinventing the role with coconut water, pineapple-orange juice concentrate, sliced ginger and a hit of seltzer.

Spicy Baked Chickpeas
It's a garbanzo tour de force! A sprinkle of smoked paprika, a smattering of cumin — plus a quick turn in the oven — get these chickpeas ready for their close-up.

Sunny's Sweet 'n' Spicy Popcorn
Ah, popcorn. A familiar cinematic story, yes — but this time told with excitement, thanks to maple syrup, cayenne and cinnamon.
More posts from Miranda Van Gelder.
Similar Posts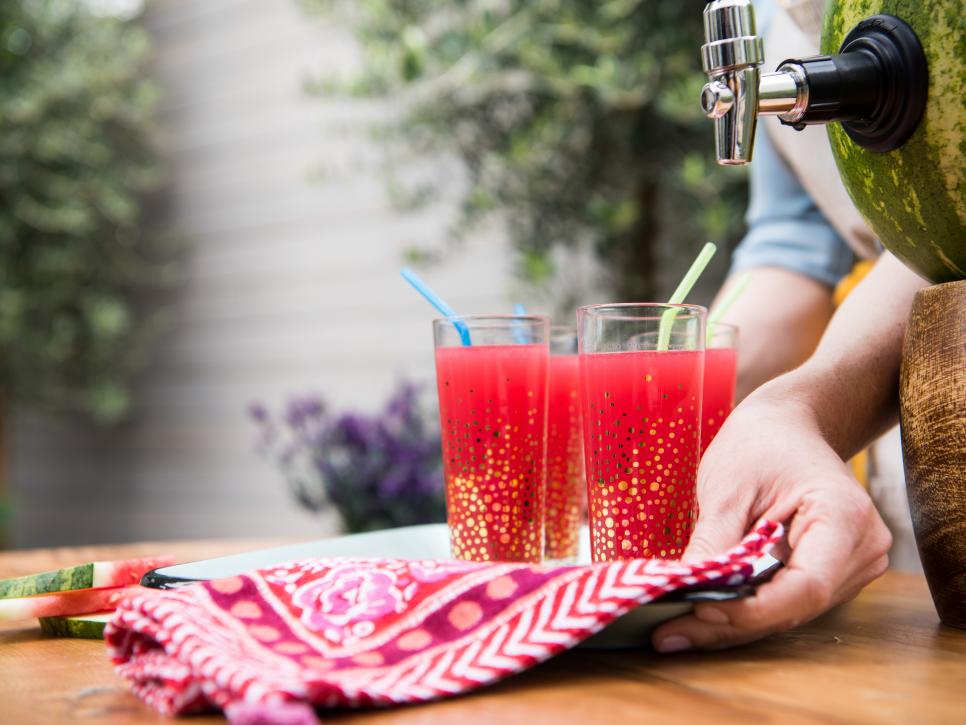 Tips and ideas for enjoying watermelon....