In this week's nutrition news: Students and politicians embrace Greek yogurt; avocado enthusiasts have more reasons to rejoice; and caffeine generates buzz in a study on memory.
Greek Yogurt to Hit Cafeteria Trays?
A 3-month federal program conducted in four states attempted to gauge students' interest in Greek yogurt as a protein source in school lunches. During the pilot program, students scarfed down approximately 200,000 pounds of the thick yogurt, prompting politicians to push for an expansion of the test. (The program's proponents include Senator Charles E. Schumer of New York — home of Greek yogurt giant Chobani.)
Dietitians Chew the Fat (and Recommend the Good Kind)
The Academy of Nutrition and Dietetics just released updated guidelines for dietary fat intake. The position paper recommends that healthy adults eat 20 to 35 percent of their daily calories from good-for-you fats from foods like nuts, seeds and plant-based oils. The paper also suggests boosting intake of omega-3 fats, while limiting saturated and trans fats.
Does Guacamole Count?
Speaking of healthy fats, avocado admirers have a reason to celebrate. A small study published in the Nutrition Journal found that when overweight subjects ate half of an avocado with lunch, it curbed hunger and led to less snacking later in the day. (The study was funded by the Hass Avocado Board.) Researchers speculate that the avocado may help with weight loss and lead to better blood sugar control since the healthy fats take longer to digest.
Thanks for the Memories, Caffeine
Many studies have evaluated the effects of caffeine on alertness, sleep and athletic performance. But a recent paper from Nature Neuroscience was the first study to look at the effects of caffeine on long-term memory. Directly following a learning session, 160 participants were given 200 milligrams of caffeine (equivalent to 2 to 3 cups of strong coffee) or a placebo. Those in the caffeine group displayed evidence of better long-term memory. That said, more wasn't better: Higher doses (300 milligrams) showed no improved effect.
Maybe Eat In Tonight … 
Researchers from Drexel University crunched the numbers on menu items from 21 different chain restaurants. The findings, published in the Journal of Nutrition Education and Behavior,  revealed that the average adult meal (half an appetizer, an entrée and a side dish) totaled 1,495 calories, 28 grams of saturated fat and 3,512 milligrams of sodium. With the addition of a beverage and half a dessert, the calories jumped to 2,020. The nutritional numbers border on or exceed recommended limits for the day — all in a single meal.
Dana Angelo White, MS, RD, ATC, is a registered dietitian, certified athletic trainer and owner of Dana White Nutrition, Inc., which specializes in culinary and sports nutrition. See Dana's full bio »

More posts from Dana Angelo White.
Similar Posts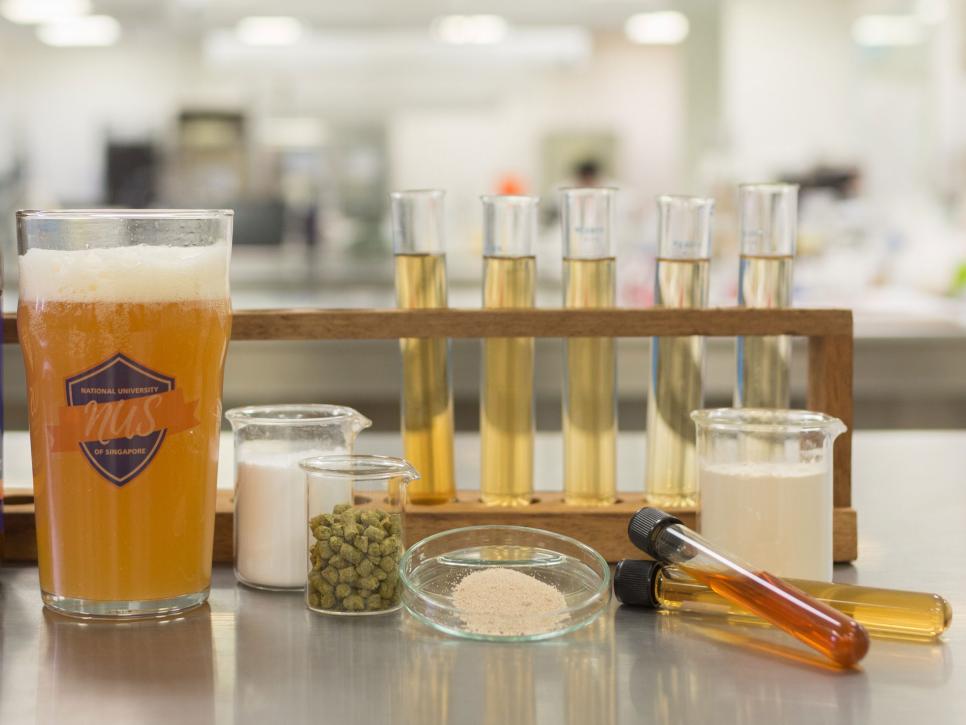 A research team at the National University of Singapore has created a probiotic sour beer....