In this week's news: The rise of vegan Thanksgiving, food banks that grow kale and the problem with pizza joints and calorie counts.
Pass the Tofu Drumstick
Having a vegan feast is becoming more popular. According to the Department of Agriculture, Americans ate about 12% less meat in 2012 than in 2007. Instead of turkey and trimmings, some Thanksgiving cooks are making tofurkey (tofu shaped like turkey) or cooking portobello mushroom steaks with kale salad, pecan stuffing and mushroom gravy on the side.
More Leafy Greens at Food Banks
Twenty food banks nationwide have started their own farms to help supply fresh produce to low-income families. Most food banks rely heavily on canned goods, which tend to be high in sodium. Farming offers an alternative way to feed those in need of assistance by providing fresh foods that are lower in sodium and added sugar.
Pouring It On
Over the years, The New York City Department of Health has garnered a reputation for controversial ads, and a newly released promotion is no exception. With the tagline "your kids could be drinking themselves sick," the campaign targets sugary drinks and encourages parents to replace them with water, seltzer or nonfat milk.
Cheese Pizza, Hold the Calories
The FDA requires all chain restaurants with at least 20 locations to disclose the amount of calories in foods served. However, new legislation in the Senate would exempt grocery stores and pizza delivery joints from posting those numbers. These establishments feel that they would be unable to comply with the FDA guidelines due to the number of offerings (for example, there are 34 million different combos of pizza toppings).
New Cholesterol Guidelines Face Backlash
Heart attacks and strokes kill one in three Americans. The new cholesterol guidelines released earlier this month aim to decrease the incidence. However, there's been a growing backlash against the recommendations as experts criticize the scientific studies on which they were heavily based.
More posts from Toby Amidor.
Similar Posts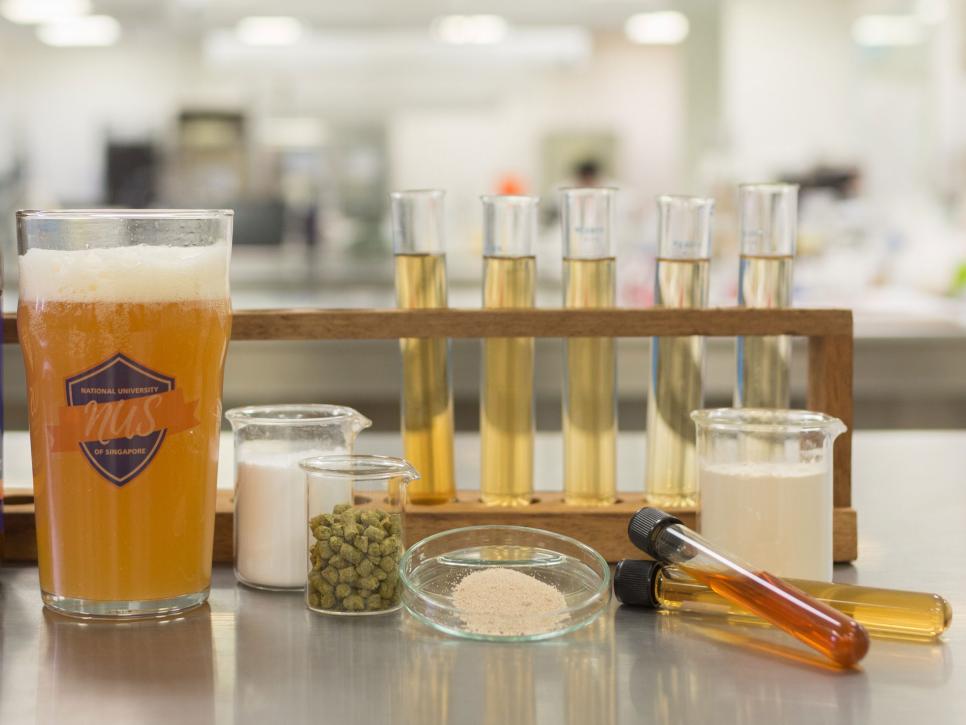 A research team at the National University of Singapore has created a probiotic sour beer....