We've all heard the term "super food" being tossed around. But which super food tops the list? Nutrition experts around the country were asked to choose one food they consider better than the rest. Here's what they said.
Apples
Culinary nutrition expert Holley Grainger, MS, RD: "For my family, the most incredible super food is whichever seasonal fruit or vegetable my toddler will actually eat. Right now, she is obsessed with crispy Fuji and Gala apples. I love them for her because they are packed with fiber, antioxidants and phytonutrients, and she loves them because they satisfy her sweet tooth and are fun to eat."
Avocados
Dr. Felicia Stoler, DCN, MS, RD, FACSM author of Living Skinny in Fat Genes: "Avocados are my super food because they contain nearly 20 vitamins, minerals and phytonutrients. The fat in avocados contains natural sterols called beta-sitosterol which may help to reduce cholesterol levels. The mild flavor profile makes this food very versatile — from soups to salads to dips to sandwiches. It was among the first foods I introduced to my children when they were infants."
Beets
Abigail J. Dougherty, RD, LDN, owner of the Soul of Health: "Also referred to as nature's multivitamin, beets win out as my top super food because they are packed with potassium, folate, gut-boosting fiber as well as vitamins A, B and C. Beets get their beautiful crimson hue from the disease-fighting antioxidant belatains, which studies suggest aid in fighting cancer and help prevent diabetes, dementia and cardiovascular disease."
Dragon Fruits
Registered dietitian Kate Geagan, author of Go Green Get Lean: "With a gorgeous purple color and a sweet, chewy flavor, it's a delicious, nutrient rich addition to snacks, salads or desserts with a hefty dose of wow. Plus, it is gluten-free and vegan, so it caters to a wide variety of dietary needs. The fruit is harvested from night-blooming cactus plants and then su- dried. Dragon fruit is also speckled with a smattering of tiny black seeds which boosts the fiber."
Grapes
Sarah-Jane Bedwell, RD, LDN, author of Schedule Me Skinny: "I would choose grapes as my favorite super food. They may be small, but they are mighty! In season May through January, a three-quarter cup serving of grapes includes just 90 calories, no fat and no cholesterol and also provides potassium and vitamin K, plus health-promoting polyphenols."
Mangoes
Tara Gidus, MS, RDN, CSSD, co-host of Emotional Mojo and author of Flat Belly Cookbook for Dummies (Wiley 2014): "Mangoes are packed in 20 different vitamins and minerals with antioxidants and lots of vitamin C, not to mention a good source of fiber.  I love them cut up and cubed alone or mixed into yogurt or fruit salads."
Pecans
Carolyn O'Neil, MS, RD, author of Slim Down South Cookbook: Eating Well and Living Healthy in the Land of Biscuits and Bacon: "While I'm not totally into calling foods 'super foods,' I do think that some foods are super good, and I'm a fan of foods that offer the delicious and nutritious win-win of taste and health. I pick pecans! They are a great source of healthy fats and are in fact the tree nut with the highest concentration of antioxidants. Pecans have a rich and slightly sweet flavor that adds a little indulgence to savory and sweet dishes."
Sunflower Seeds
Sharon Silverman, MS, RD, LDN, Clinical Nutrition Specialist at Boston Children's Hospital (who decided sunflower seeds were her favorite super food while searching for safe snacks for her nut-allergic son): "I love sunflower seeds because they are rich in antioxidants and high in fiber, protein, essential fatty acids and B-vitamins. And they are delicious."
More posts from Toby Amidor.
Similar Posts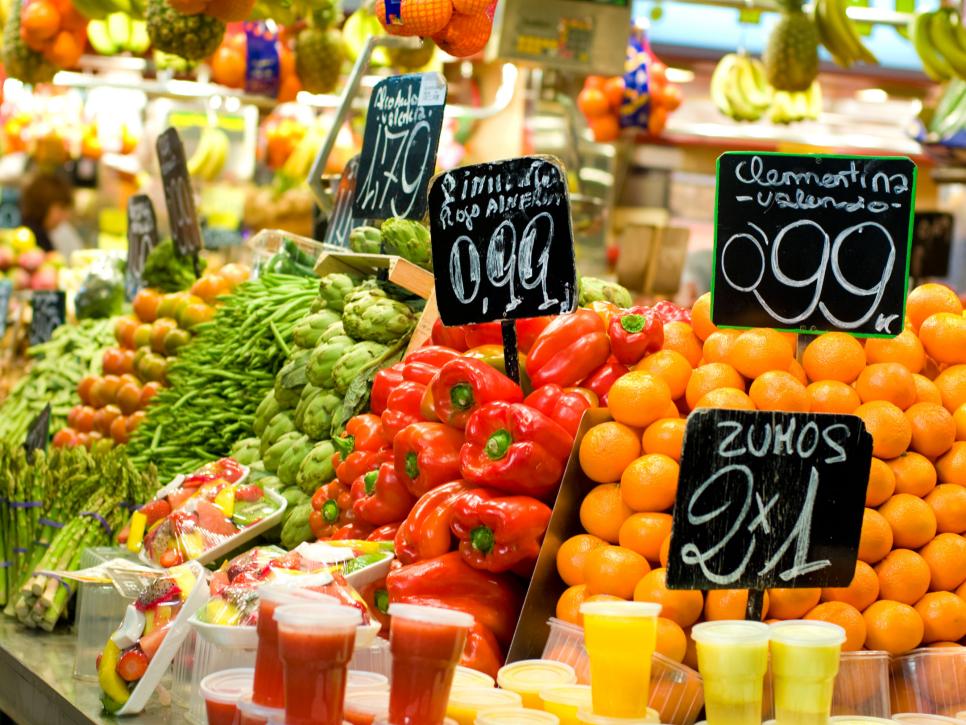 Stave off vacation weight gain with these easy, nutritionist-approved tips. ...