I admit it: I'm a dietitian who loves bacon. But instead of gorging on greasy slabs, I've found ways to add the delightfully salty and smoky flavor to my favorite dishes a little at a time.
A slice of thick-cut bacon contains approximately 45 calories, 3 grams of fat, and 3 grams of protein. A slice or two in a recipe that serves 4 to 6 people is plenty to add flavor and texture without sacrificing heart health. Choosing the right preparation will help ensure that a sensible amount of bacon sizzles up any recipe.
Roast
Place strips of bacon on a baking rack and roast at 400-degrees for 15 to 20 minutes until cooked through. It will be the perfect combination of crispy, tender and chewy. Serve with eggs, pancakes or French toast.
Fry
Fry chopped pieces of bacon until the little morsels are crisp and caramelized. Remove with a slotted spoon and set aside. Use the renderings to sauté onions, kale or shredded Brussels sprouts; add cooked bacon back to the dish at the very end. This method is perfect for vegetable side dishes, egg dishes and risotto.
Microwave
There's a right and wrong way to cook bacon in the microwave. To do it correctly, place 3 to 4 slices on a microwave-safe plate lined with a paper towel (be careful not to crowd the plate). Cook for 2 to 4 minutes, depending on your microwave, until just cooked through; allow to rest for 1 minute. Use these strips for sandwiches and wraps, or crumble them and sprinkle over a salad.
Broil
Bacon can also make a tasty coating (of sorts). Wrap shrimp, dates or pineapple chunks with appropriately sized pieces of bacon, and then broil for a few minutes per side until crisp.
Recipes to Try:
Risotto with Bacon and Kale
Bacon and Chive Green Bean Coins
Bacon Wrapped Shrimp
Escarole Salad with Bacon, Caramelized Onions and Blue Cheese Vinaigrette
Grilled Shrimp with Bacon, Tomato and Scallion Vinaigrette
Brussels Sprouts with Bacon and Walnuts
Kale and Bacon Frittata
Dana Angelo White, MS, RD, ATC, is a registered dietitian, certified athletic trainer and owner of Dana White Nutrition, Inc., which specializes in culinary and sports nutrition. See Dana's full bio »

More posts from Dana Angelo White.
Similar Posts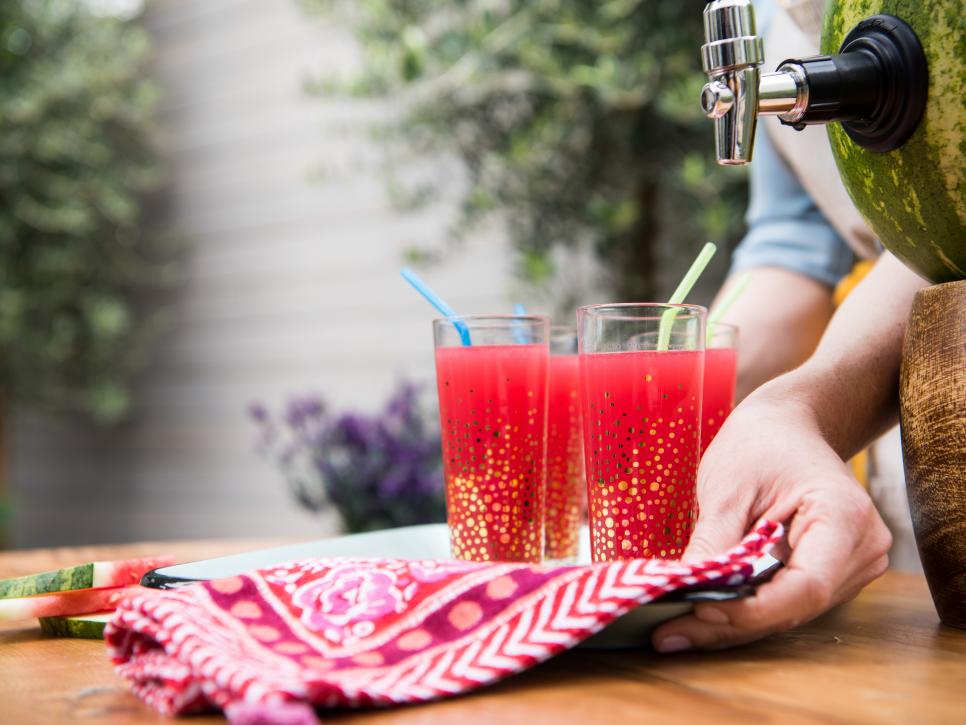 Tips and ideas for enjoying watermelon....