In this week's news: The next green juice, texting for weight loss and restless nights for coffee lovers.
Move Over, Kale Juice
The newest juice trend is all about Brussels sprouts. Yes, the love-or-loathe-it vegetable has found its way into juicers. Liquid veggie enthusiasts in the U.K. claim that the cruciferous veggie will follow super-star leafy greens like kale and spinach into green drinks everywhere.
Text Yourself Thin?
FWIW: Researchers at Duke University found that study subjects who tracked daily activity and eating habits via text message lost more weight than those who used traditional tracking apps and devices.
A Buzzkill for Coffee Drinkers
A recent study has concluded what most coffee fiends already suspect each night: Taking caffeine in the afternoon (two to three cups' of coffee worth) is bad news for a restful sleep. Participants who took in caffeine up to six hours before bedtime were cheated on as much as one hour of shuteye.
Nutrition On Menus Saves Calories
Checking nutrition info on menus? A study published by Drexel University reported that restaurant patrons who purchased food at restaurants with nutrition labeling cut back on calories, sodium and saturated fat. The bad news: Despite the calorie savings, diners were still purchasing more food than they needed and the average sodium intake was still through the roof. (Bottom line: Home cooking is best!)
Umami In the Sky
Inedible airline food has long compelled passengers to stave off hunger with unhealthy snacks. But taste sensation umami may put an end to airlines' bad culinary reputation. Unlike many other flavors, the savory essence of umami stays pleasantly potent at high altitudes, a discovery that's compelling some airlines to tweak their in-flight offerings.
Dana Angelo White, MS, RD, ATC, is a registered dietitian, certified athletic trainer and owner of Dana White Nutrition, Inc., which specializes in culinary and sports nutrition. See Dana's full bio »

More posts from Dana Angelo White.
Similar Posts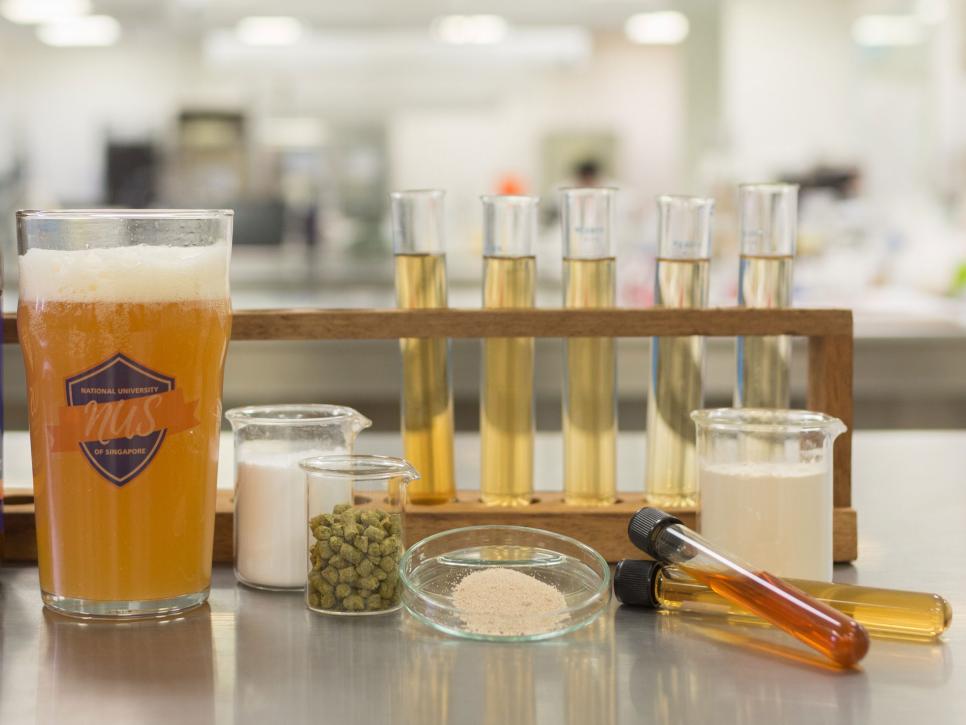 A research team at the National University of Singapore has created a probiotic sour beer....