Being a healthy eater doesn't mean never getting a hankering for the likes of mozzarella sticks or cheesy quesadillas. And with the right recipes, you don't need to forgo those delicious bar snacks. Here are 15 favorites, made over.
1. Crisp Mozzarella Sticks Part-skim cheese and a crunchy whole-grain coating give these sticks a healthier profile.
2. Crisp Crab Cakes Ellie Krieger's crab cakes are 110 calories apiece and have only a smidge of saturated fat.
3. Bacon Jack Cheese Quesadillas The secret ingredients: turkey bacon and reduced-fat cheese and sour cream.
4. Potato Chips with Onion Dip Baked potato chips and a yogurt-based dip make this a combo you don't have to feel bad about dipping into.
5. Spicy Pecans Cayenne pepper and a touch of molasses give these pecans kick.
6. Coconut Shrimp Instead of hitting the deep-fryer, the shrimp are baked in unsweetened coconut flakes and breadcrumbs, giving them a crunchy coating.
7. Chicken Fingers with Blue Cheese Dip These baked chicken tenders are accompanied by a healthier blue cheese dip, thanks to low-fat buttermilk and sour cream.
8. Mini Corn Dogs Keeping portions in check is easier with these mini dogs.
9. Popcorn Shrimp After being tossed in a cornmeal mixture, the shrimp are broiled until crisp.
10. Matchstick French Fries These thin-cut fries are baked in heart-healthy oil.
11. Spinach-Artichoke Dip Reduced-fat cheeses help cut back on calories (and the spinach-artichoke mix counts towards your vegetable quotient).
12. Holy Moly Guacamole Crunchy vegetables take the place of chips in this tasty guacamole made with avocado, Greek yogurt and peas.
13. Spring Rolls A mix of crabmeat, ham and shredded vegetables fills these baked-not-fried Chinese-style spring rolls.
14. Game Time Chili Dogs Top these dogs with a lean chicken chili and load them into whole-wheat buns.
15. Chicken Satay with Spicy Peanut Sauce Light coconut milk and reduced-fat peanut butter help make over the dipping sauce for chicken skewers.
More posts from Healthy Eats.
Similar Posts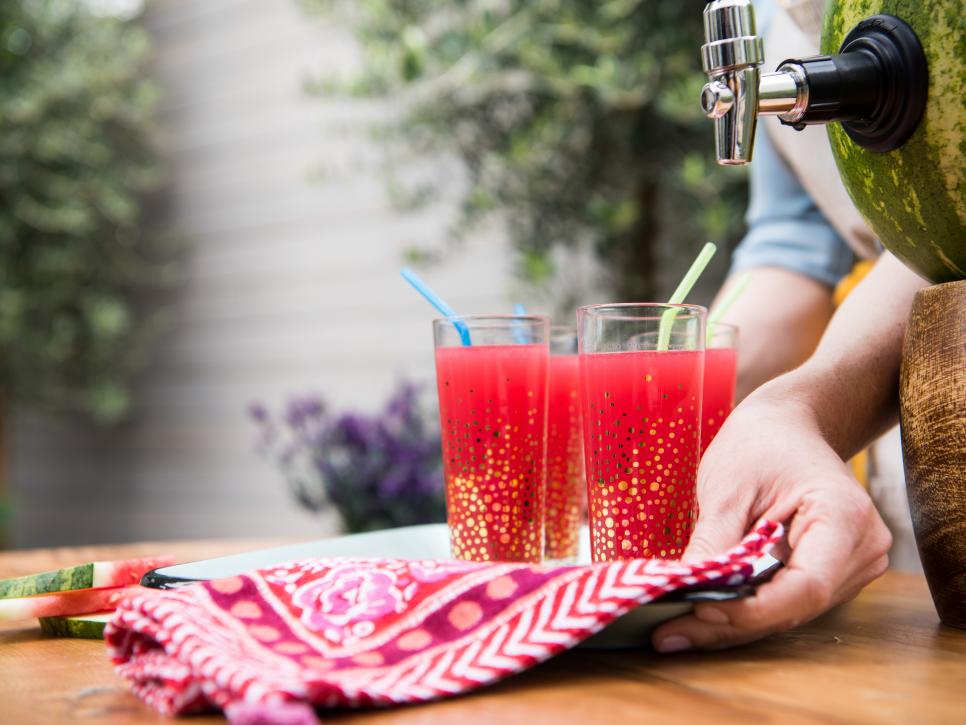 Tips and ideas for enjoying watermelon....