These one-dish wonders are a perfect meal any night of the week. But loads of creamy canned soup, butter and cheese tend to sabotage most casseroles. Here's how to make the comfort-food favorites with healthier ingredients.
Main Ingredients
Casseroles can fit into any healthy eating plan if you choose the right ingredients. Choose a combo of vegetables, beans, lentils, whole-grain pasta, tofu, water-packed tuna and lean cuts of meat.
If you choose frozen over fresh veggies, be sure to thaw them in a strainer before using or squeeze the moisture out of frozen leafy greens like spinach and kale. This will help ensure that your casserole doesn't come out too watery. For veggies that take longer to cook, like potatoes, carrots, and parsnips precook them by boiling, steaming or roasting them so the casserole cooks evenly.
If using pasta or noodles, choose whole-grain varieties to up the fiber. (To avoid a mushy casserole, cook pasta 2 to 4 minutes less than the time listed on the package. The pasta will finish cooking in the oven.)
Binders
Casseroles usually need something to hold everything together. Forgo the canned high-sodium creamy soups and use any of these combinations instead (depending on the type of casserole you're making):
Canned fire-roasted diced tomatoes (with no added salt)
Pico de gallo (tomato salsa)
Low-sodium chicken broth with tomato paste
A slurry using flour or cornstarch and low-fat milk or broth
A slurry using a combination of low sodium chicken stock, half-and-half and flour
For a more custard-like filling, combine eggs, egg whites and low-fat milk
Toppers
To finish off your casserole, use a small amount of flavorful cheese. Monterey Jack, extra-sharp cheddar or Colby are good options. You can also dollop low-fat sour cream on top. Aim for no more than ¼-ounce of shredded cheese per serving.
Recipe To Try
Toby Amidor, MS, RD, CDN, is a registered dietitian and consultant who specializes in food safety and culinary nutrition. See Toby's full bio »
More posts from Toby Amidor.
Similar Posts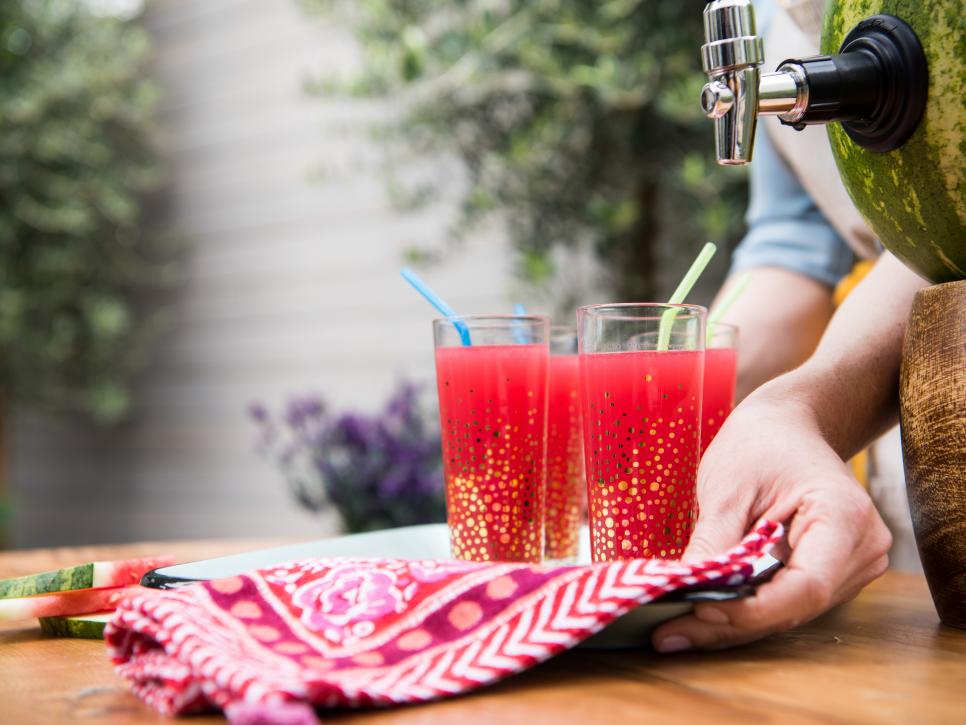 Tips and ideas for enjoying watermelon....