Surprising but true: Cooking with beer can actually be a healthy way to flavor food—here's why.
The Nutrition Facts
A 12-ounce bottle of regular beer has about 150 calories and is free of fat and cholesterol. It also has very little sodium-only 1% of the recommended daily allowance. Interestingly, beer also has numerous vitamins and minerals like vitamin B-vitamins, magnesium, phosphorus, potassium and selenium.
Tossing back a few too many bottles can help pack on the pounds, but when beer, wine or hard alcohol is heated it loses some of its alcohol (and calories) through evaporation. The amount of alcohol dissipated depends on cooking time and the temperature. Although 100% of the alcohol will never be lost, it usually ranges from about 15% to 95% of the calories. Data published in the Journal of the American Dietetic Association found the following:
When alcohol is stirred into a hot liquid, it loses 15% of the alcohol content. Example: Irish coffee
When alcohol is stirred and simmered or baked for 15 minutes, it loses 20% of the alcohol content. Example: Mulled wine
When alcohol is simmered or baked for 1 hour, it loses 75% of the alcohol content. Example: Chicken cacciatore
When alcohol is simmered or baked for 2.5 hours, it loses 95% of the alcohol content. Example: Beef stew
5 Ways to Cook with Beer
1.  Simmer chicken thighs in beer, onions, potatoes, and mustard for an outstanding weeknight dinner
Recipe to try: Beer-Braised Chicken (above, from Food Network Magazine)
2.    Use beer as part of the batter when breading fish
Recipe to try: Beer Battered Fish and Roasted Fries
3.    Add a yummy dark lager to a fish soup
Recipe to try: Fisherman's Stoup
4.    Add beer to sloppy Joe's for a delicious and moist flavor
Recipe to try: Spicy Vegan Sloppy Joes
5.    Beer braised brisket anyone?
Recipe to try: Beer, Ginger, and Garlic Braised Brisket
Toby Amidor, MS, RD, CDN, is a registered dietitian and consultant who specializes in food safety and culinary nutrition. See Toby's full bio »
More posts from Toby Amidor.
Similar Posts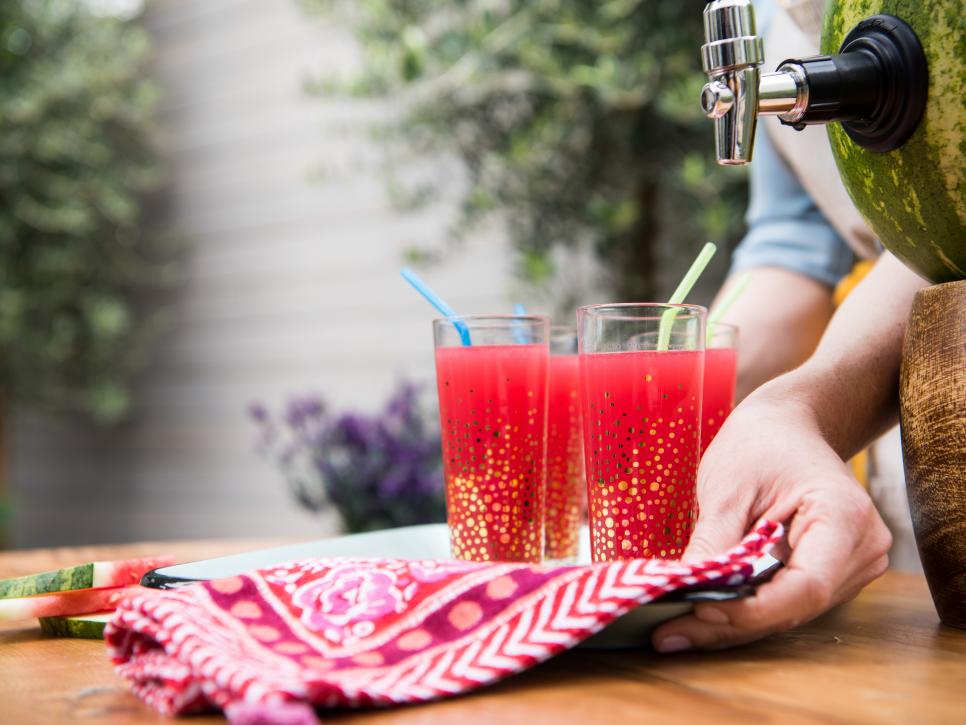 Tips and ideas for enjoying watermelon....