Ever wonder why a doughnut leaves you hungry within moments of finishing, while a bowl of oatmeal keeps you full for hours? An innovative study conducted in the 1990s looked at how "full" someone stayed after consuming 240 calories of a variety of foods. The top five scorers were all whole foods and, surprisingly, the No. 1 food to keep you full is often vilified for its high carbohydrate content. (Note: Most vegetables were not included in the study, likely due to the fact that consuming 240 calories of kale would require a lot of chewing! But based on the factors associated with satiety, I assume they would score very well.) Here are six foods that made the list.

#1 Boiled Potatoes: Behold the power of the simple potato. Without any high-fat toppings, the fiber and complex carbs contained within potatoes were three times as filling as white bread (all of the foods were compared against the fullness derived from 240 calories of white bread).
Garden Potato Salad
#2 Fish: A fantastic source of protein that will keep you over twice as full as white bread. The fish used in the study was lean, similar to tilapia, cod, flounder or sole.
BBQ Mango Tilapia
#3 Oatmeal: This breakfast staple was over three times as filling as an isocaloric (same calories) amount of doughnuts. But you don't need to have it only in the morning; consider it anytime you want a filling snack. And in case you were wondering, most low-sugar cereals landed somewhere in between–slightly more filling than white bread. The only notable exception was All-Bran (higher fiber).
Pumpkin Oatmeal
#4 & #5 Oranges & Apples: Finally, you can compare apples and oranges! They were neck-and-neck as tops in satiety for the fruits studied (the only others were grapes and bananas). The fiber and water in these sweet snacks kept people fuller almost three times as much as a candy bar.
Fresh Fruit Salad with Honey Vanilla Yogurt (add some apples too!)
#6 Whole-Grain Pasta: While a number of protein-rich foods were nipping at its heels–beef, beans and eggs–whole-grain pasta inched in for the sixth best satiety score, nearly 70% higher than white pasta. Portion, of course, is crucial: 240 calories of pasta is a little more than the size of your fist. Pastaholics may put away three or more times that amount before the 15 to 20 minutes it takes your body to realize it's full.
Whole-Wheat Fettuccini with Zucchini

Through his book and blog, Death of the Diet, Jason Machowsky, MS, RD, CSCS, empowers people to live the life they want by integrating healthy eating and physical activity habits into their daily routines. You can follow him on Twitter @JMachowskyRDFit.
More posts from Jason Machowsky.
Similar Posts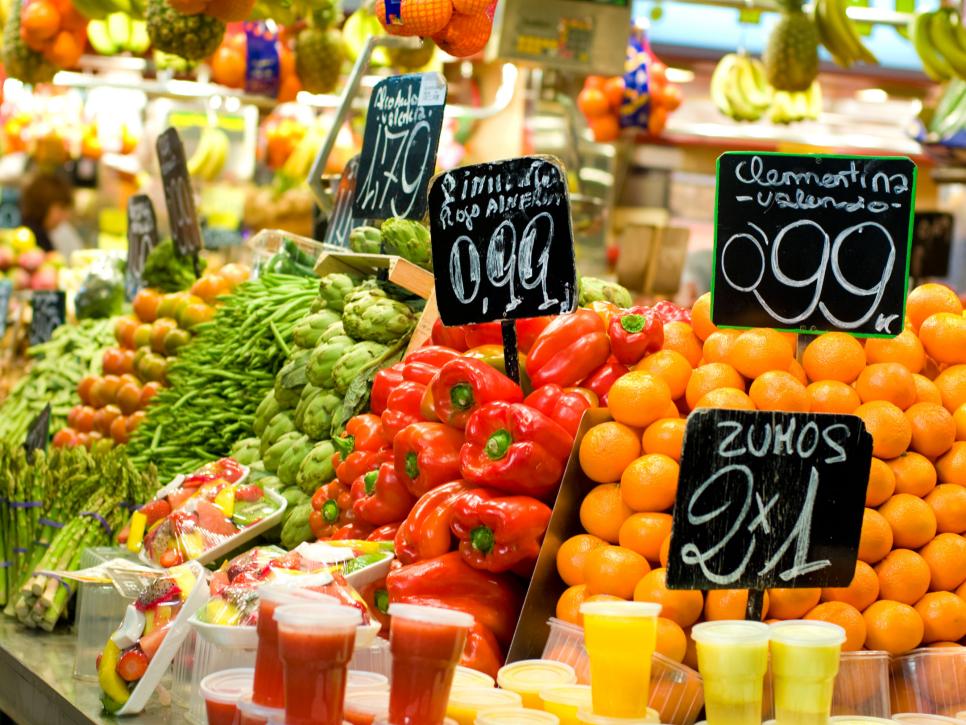 Stave off vacation weight gain with these easy, nutritionist-approved tips. ...