After nearly 300 people became sick from salmonella in 18 states, the Food Safety and Inspection Service (FSIS) issued a public health alert. The culprit is raw chicken produced at three Foster Farms facilities in California. Luckily, proper handling of poultry can help prevent illness. To do so, make sure to follow these five food safety rules.
#1: Defrost Properly
Those days of defrosting on your counter top overnight are long gone. One bacterium can multiply to 1 billion over 10 hours—something you don't want to fool around with. To properly defrost chicken, place it in the refrigerator on a tray the night before. If you have smaller pieces of chicken, you can defrost in the microwave (look for the "defrost" button), as long as you cook them immediately after.
#2: Store Chicken Properly
When placing raw chicken in the refrigerator, make sure it is wrapped and stored on a lower shelf. Only proper cooking can destroy the bacteria, so foods that will not be further cooked (like cheese, veggies or fruit) should be placed above the raw chicken so the chicken juices won't drip on them.
#3: Skip the Rinsing
Could it be that Julia Child's habit of rinsing chicken has stuck with us after all these years? A recent study conducted at Drexel University found that 90% of folks still do it! For the first time, in 2005, the USDA's Dietary Guidelines for Americans included food safety, and they advise against rinsing chicken before cooking. The reason is that those chicken juices get all over the place—other dishes, the inside of the sink and the counter tops–creating a bacterial playground.
#4: Use Separate Cutting Boards
Cutting raw chicken on the same cutting board as fresh veggies is a classic case of cross-contamination. Use separate cutting boards for each—and better yet, a synthetic cutting board for raw poultry so you can sanitize it in your dishwasher (if you have one). Otherwise, a good scrub with soap and hot water will do the trick. If you choose to use one cutting board for all your prep, wash the cutting board before prepping different foods. Also, don't forget to wash and sanitize the surfaces used and your hands.
#5: Cook Chicken Properly
The best way to know if your chicken is done is not by checking the color of it. Instead, stick a thermometer into the thickest part and check that it reaches at least 165 degrees Fahrenheit. This will ensure that the bacteria are destroyed and the chicken is safe to eat. If the internal temperature of 165 degrees isn't reached, continue cooking.
Recall Info
If you've recently bought chicken from Foster Farms, check the packaging for the establishment numbers inside the USDA mark of inspection (or it can be found elsewhere on the package). If you find the numbers "P6137," "P6137A," or "P7632," return the package to the store where purchased or discard. Most of the products were distributed to retail stores in California, Oregon and Washington state.
Toby Amidor, MS, RD, CDN, is a registered dietitian and consultant who specializes in food safety and culinary nutrition. See Toby's full bio »
More posts from Toby Amidor.
Similar Posts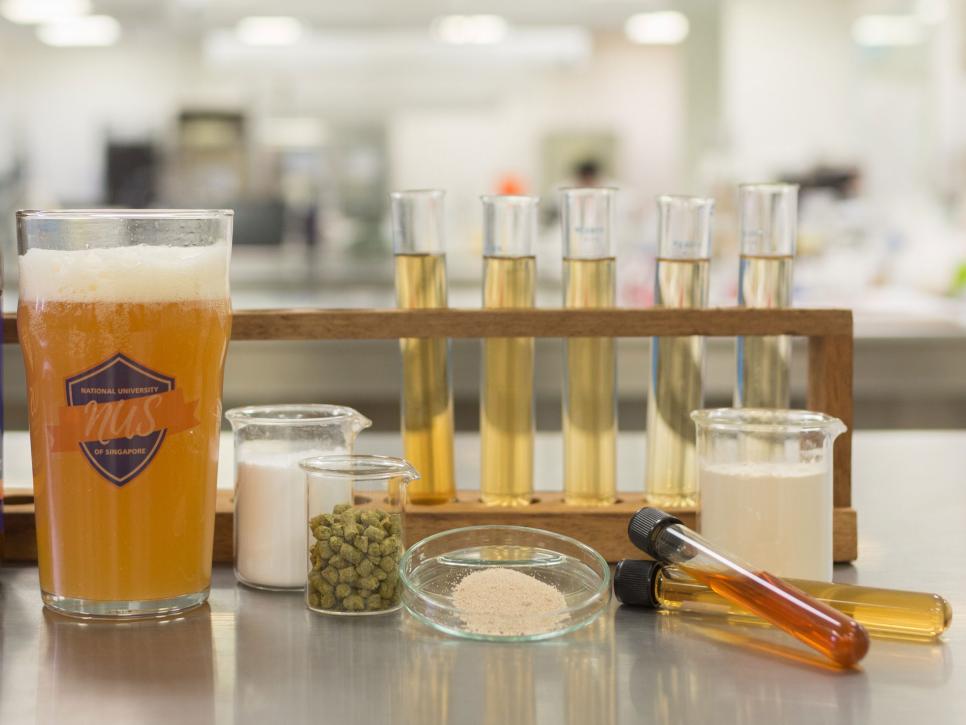 A research team at the National University of Singapore has created a probiotic sour beer....