As the cold weather sets in, bone-warming soups really hit the spot. But there's no need to pack on the heavy-cream pounds when indulging in a delicious bowl of goodness.
The Base
As a general rule, broth-based soups tend to run lower in calories than those made with cream. But there are tricks you can use to scale back on cream, or skip it altogether!
To start, decide if you'd like a broth-based or creamy soup. Choose a low-sodium broth (vegetable, chicken and beef are easily found at the market). You can also make your own stock; as a time saver, make a double batch and freeze half for later.
For a creamier soup, use starchy veggies to get the consistency you love. Butternut squash and potatoes make great thickeners. You can also combine flour or cornstarch with stock or a touch of butter to thicken things up (aka slurry or roux).
If you're stuck on heavy cream, first note that it contains 414 calories and 44 grams of fat per cup. Whole or reduced-fat (2%) milk or half-and-half can help lighten things up while still maintaining a nice, creamy texture.
Healthy Add-Ins
Some soups, like butternut squash, are great without chunky add-ins. But adding the right combo of spices helps bring out flavor.
Other soups, like chicken or tomato, taste great with ingredients like rice, pasta or vegetables. Add as many herbs and vegetables as you please—it will add color and flavor for fewer calories. With ingredients like rice and pasta, aim for about ¼ cup cooked as a maximum per serving to help keep calories at bay. Other hearty ingredients such as beans and whole grains can also boost the good-for-you nutrients, but again, use them in moderate amounts.
Garnish It!
Use a dollop of nonfat plain Greek yogurt, teaspoon of pepitas (pumpkin seeds) or a spoonful of salsa to garnish soups. It adds gorgeous eye appeal, plus boosts the flavor and nutritional value without going crazy on calories.
Healthy Soups To Try:
TELL US: What's your trick to building a healthier soup?
Toby Amidor, MS, RD, CDN, is a registered dietitian and consultant who specializes in food safety and culinary nutrition. See Toby's full bio »
More posts from Toby Amidor.
Similar Posts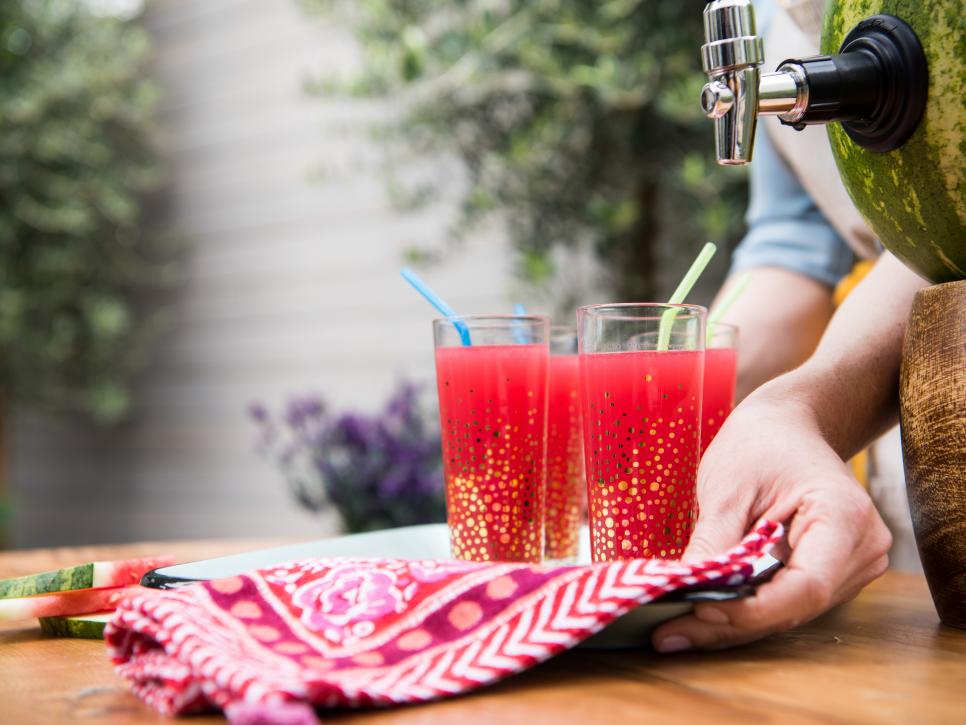 Tips and ideas for enjoying watermelon....