Fall starts tomorrow! And with the arrival of crisp days comes a bounty of seasonal veggies. Here are my top five, plus delicious ways to incorporate them into your meals.
1. Pumpkin
Pumpkins are fun to turn into Jack-o-lanterns, but you can use the flesh, seeds and empty pumpkin shell in your kitchen to make delicious and antioxidant-packed dishes. If cooking with fresh pumpkin is too labor intensive, use canned pumpkin puree (made from 100% pure pumpkin) to get the same nutritional goodness without the hassle.
Recipes to try:
2. Brussels Sprouts
Take a trip to the farmers' market to see how these babies grow on stalks—it's also a fun learning experience for kids. These green gems are a member of the cabbage (aka cruciferous vegetable) family shown to help reduce the risk of cancer. One half cup cooked has 28 calories, 2 grams of fiber and is a rich source of vitamins A and K.
Recipes to try:

3. Potatoes
Potatoes are a budget-friendly food costing about $0.25 per medium spud. These starchy veggies also provide a boatload of healthy nutrients like fiber, vitamin C, and a variety of B-vitamins. One medium tater also has 25% of your daily recommended dose of potassium—that's more than a banana!
Recipes to try:
4. Swiss Chard
Give this underappreciated veggie some love this fall. For the mere 35 calories found in 1 cooked cup, you'll get more than 715% of the recommended amount of vitamin K, 214% of the recommended vitamin A, and 53% of the recommended amount of vitamin C. You'll also be taking in over 10% of the recommended daily dose of fiber, vitamin E, calcium, and copper. Plus both the leaves and the stalk can be eaten—so you'll get a better bang for your food dollar.
Recipes to try:
5. Butternut squash
This fall favorite is one of the sweetest winter squashes. It's packed with vitamin A, vitamin C, folate and manganese. There are so many delicious ways to incorporate it into dishes, making it a fun veggie to have handy this time of year.
Recipes to try:
Toby Amidor, MS, RD, CDN, is a registered dietitian and consultant who specializes in food safety and culinary nutrition. See Toby's full bio »
More posts from Toby Amidor.
Similar Posts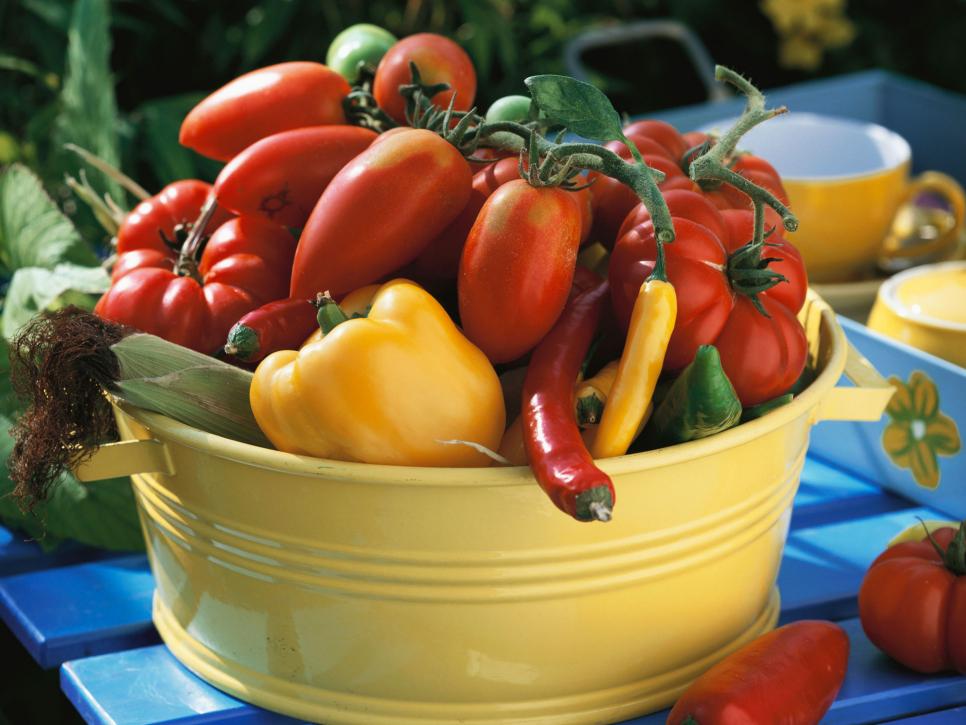 Check out these fresh ways to use an abundance of summer produce....