According to culinary lore, pound cake got its name because the original recipe called for a pound each of butter, sugar, eggs and flour. But that doesn't mean every loaf has to pack on the pounds! Food Network Kitchens developed this healthier take by making a few simple switches to the classic. Here's how to help this beloved cake slim down.
1. Swap in a mix of heart-healthy olive oil and protein-rich Greek yogurt to take the place of the traditional butter.
2. Add a moderate amount of sugar: Just 3/4 cup will do the trick. (Many pound cake recipes call for 1, 2 or even 3 cups of sugar!)
3. Choose white whole wheat flour instead of the customary all-purpose flour. You'll get the health benefits that come with whole-grain flour but still yield a pound cake with great texture.
4. Swap in egg whites for some of the whole eggs to help scale back on calories and cholesterol. This recipe uses 2 egg whites and 1 whole egg. Some classic recipes call for as many as 9 whole eggs.
Get the recipe: Food Network Kitchens' Lemony Yogurt Pound Cake
Nutritional information: Serves 8; Calories 254; Total Fat 8 grams; Saturated Fat 1 gram; Protein 6 grams; Total Carbohydrate 38 grams; Sugar: 20 grams; Fiber 3 grams; Cholesterol 25 milligrams; Sodium 195 milligrams;
More posts from Healthy Eats.
Similar Posts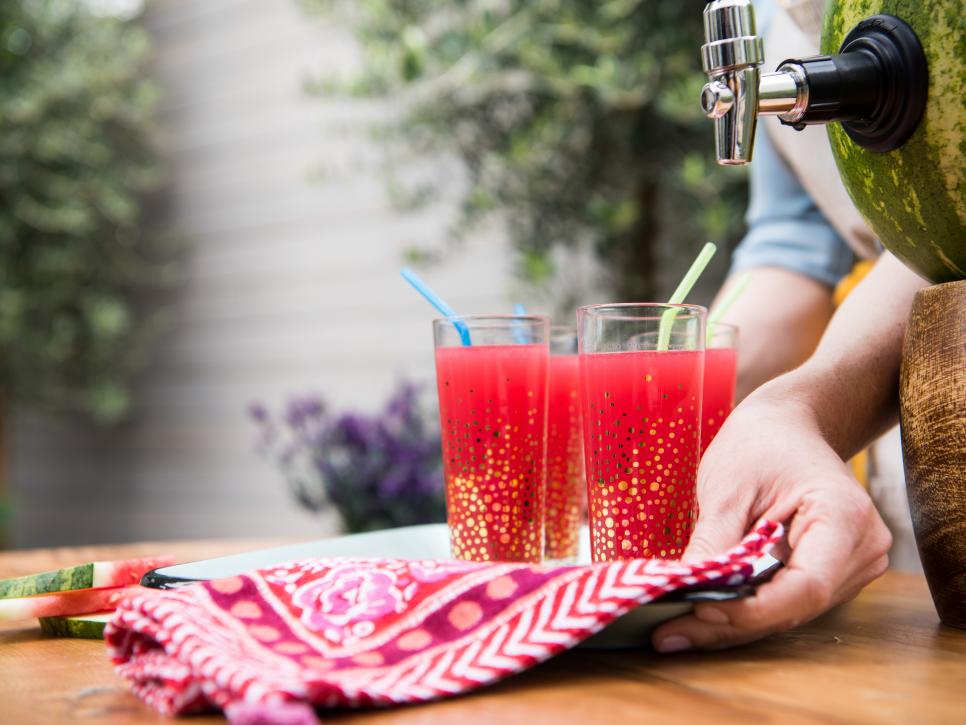 Tips and ideas for enjoying watermelon....