Bursting with fresh summer sweetness, these lesser-known peaches are worth scooping up if you see them at the market!
Also known as a Saturn peach, this pleasantly "smushed" variety is a bit tricky to slice uniformly. But that's part of what makes the peaches special–they're a little goofy looking, but the flavor can't be beat. Chomp into this tender and juicy peach, and you'll find that it's delicate, sweet and less acidic than traditional kinds.
Because of their odd shape, donut peaches are difficult to peel. They're best for snacking out of hand or in recipes where that deliciously fuzzy skin can be left intact. Salsa and muffins are two personal favorites.
Recipes to Try:
Peach Muffins
Grilled Chicken Breasts with Spicy Peach Glaze
Rosemary-Mustard Pork with Peaches
Frozen Fruit Cups
Mango and Peach Salsa
Dana Angelo White, MS, RD, ATC, is a registered dietitian, certified athletic trainer and owner of Dana White Nutrition, Inc., which specializes in culinary and sports nutrition. See Dana's full bio »

More posts from Dana Angelo White.
Similar Posts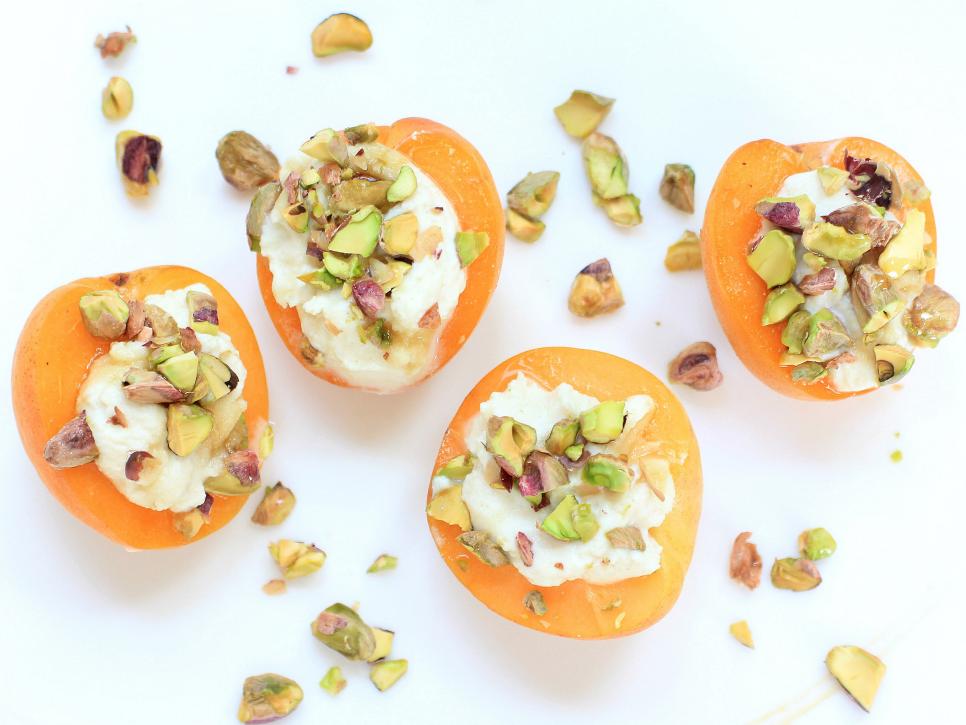 Make the most of these sweet gems while they're in season....