The juicing craze is still going strong, but many folks are still doing it for all of the wrong reasons. If you love juicing, make sure you've got the facts.
Myth: Juicing helps you lose weight
Fact: Although fruits and vegetables are relatively low in calories and have plenty of vitamins and antioxidants, too much of anything can pack on the pounds. Each ½ cup of fruit has about 60 calories. Juicing 4 to 5 cups of fruit comes out to 480 to 600 calories in one serving. If you're trying to lose weight while juicing, portions still matter. Furthermore, diets that advocate juicing alone aren't balanced (where's the protein?) and are often dangerously low in calories overall.
Myth: Juicing is a way to cleanse your body
Fact: Your liver and kidneys were created to detoxify and naturally cleanse your body. Juicing or taking special concoctions won't do a better job and there is no scientific evidence proving otherwise.
Myth: Juicing provides more vitamins
Fact: Fruit and vegetables contain loads of vitamin C and some B-vitamins which are easily destroyed by slicing, cooking and juicing.  (In order to get the most vitamins from your juice, prepare right before drinking.) Also, the nutrient-rich skin of the fruit or vegetable is often peeled before juicing and the fiber-rich pulp is left behind.
Myth: Expensive juicing machines are best
Fact: There's no need to invest in an expensive juicer. Many fruits can be juiced right in the blender. I recommend starting with your blender and if juicing is something you really love (and continue doing regularly), then shop around and invest in reasonably priced juicer.
Myth: Juicing is better than eating the whole fruit or vegetable
Fact: There's nothing better than munching on the whole fruit or vegetable. Advocates of juicing say it provides much needed rest to the digestive tract, especially from fiber. However, most folks don't come close to taking in the recommended 25 to 40 grams of fiber per day.
Toby Amidor, MS, RD, CDN, is a registered dietitian and consultant who specializes in food safety and culinary nutrition. See Toby's full bio »
More posts from Toby Amidor.
Similar Posts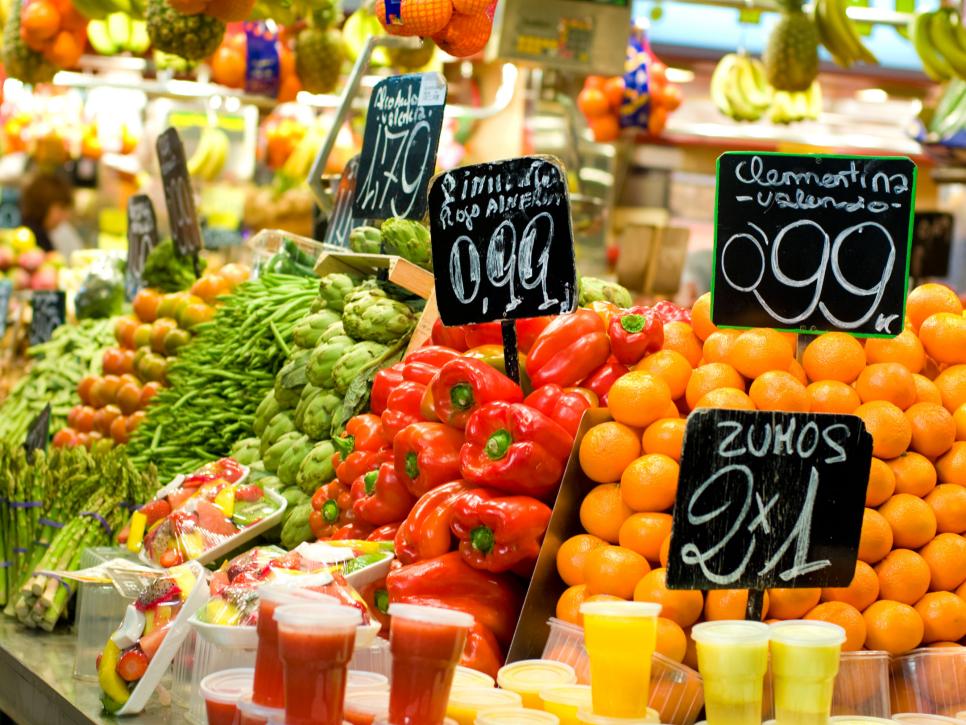 Stave off vacation weight gain with these easy, nutritionist-approved tips. ...