Pretty soon, gardens and farmers' markets will be overflowing with tomatoes. Don't dare waste them! When they're piling up and you're sick of salads and sammies, turn to these fresh ideas.
# 1 Make Jam
This tangy, sweet and savory jam tastes good on just about everything. Add some cayenne pepper for an extra kick!
Recipe: Tomato Jam
# 2 Hit The Grill
Charred tomatoes take on a distinct smoky flavor that will liven up any summer meal. Place cherry tomatoes on skewers or cut larger ones in half, then drizzle with oil and grill until they're just warm and juicy.
# 3 Pair With Peaches
It may sound bizarre, but peaches and tomatoes are a match made in taste-bud heaven.
Recipes: Tomato and Peach Soup and Tomato Peach Salad with Ricotta (above)
# 4 M.Y.O. Blood Mary Mix
Skip the bottled varieties and make your own veggie juice blend. Cook down fresh tomatoes, onion, celery and celery salt until veggies are tender. Run through a food mill and season with salt and lemon juice to taste.
# 5 Bake A Pie
Underripe green tomatoes are extra-firm and a lot more sour than a juicy, red tomato. Believe it or not, they make a darn delicious pie!
Recipe: Green Tomato Pie
# 6 Enjoy A Frozen Treat
Extract the juice from fresh tomatoes (no skins or seeds), then combine with simple syrup and a pinch of salt. Pour into an ice cream maker and freeze according to manufacturer's directions.
#7 Dry Out
A juicy tomato is amazing, but a properly dehydrated one is a delicacy.
Recipe: Oven-Dried Tomatoes
Tell Us: What's your most unique tomato recipe?
Dana Angelo White, MS, RD, ATC, is a registered dietitian, certified athletic trainer and owner of Dana White Nutrition, Inc., which specializes in culinary and sports nutrition. See Dana's full bio »

More posts from Dana Angelo White.
Similar Posts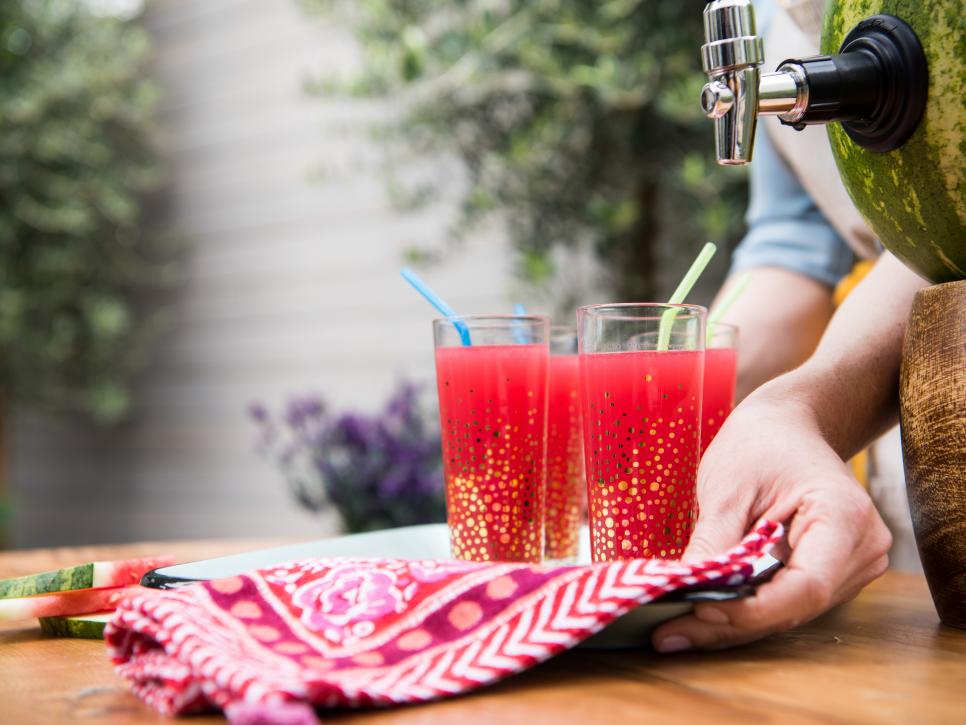 Tips and ideas for enjoying watermelon....