Did you know that August is National Sandwich Month and National Panini Month?
I'm thrilled that America has embraced panini. They're not the only sandwiches we're eating (burgers are still up there), but we've grown to love them enough to keep them on the culinary map for a while. The possibilities for these pressed, toasted sandwiches are endless, but creative fillings can turn the simple dish into a sensational meal.
What's the ideal bread for a panini? Whatever complements the filling. Consider these pairings: Italian bread with ham and provolone, focaccia with roasted peppers and Asiago, French bread with sharp cheddar and sliced tomato, or even raisin bread with bananas and peanut butter.
When I was writing this post, I decided to throw a panini party for my family. I arranged a bunch of fillings on the counter (grilled chicken, three different cheeses, baby spinach, fresh basil, pesto, smoked turkey and tomato) and let my boys put whatever they wanted between the slices of bread (for a healthier twist, whole wheat hoagie rolls, halved). We had a blast.
The trick is not to add too many things: Traditional Italian panini have just three, very good ingredients (that's all you need when each one boasts great flavor). In the recipe below, I partnered smoked turkey with baby spinach and Swiss cheese. I added a fourth ingredient because I wanted the pizzazz of basil pesto. To discover all of the joys of panini, try these variations:
• Grilled eggplant and zucchini slices with mozzarella
• Grilled portobello mushrooms with shaved Parmesan and fresh thyme leaves
• Smoked Gouda with grilled shrimp and rocket lettuce
• Shaved pear with Brie and watercress
• Prosciutto with mozzarella and fresh basil
• Cream cheese with smoked salmon, capers and red onion
• Caprese: tomato, mozzarella and basil
• Parmigiana: sliced chicken, marinara sauce and mozzarella
• Italian: smoked ham, provolone, red wine vinegar and oregano
• Cheese steak: lean roast beef, caramelized onions, provolone or cheddar cheese
Smoked Turkey & Swiss Panini with Baby Spinach
Note: If you don't have a panini press, cook the sandwiches in a large skillet and keep them pressed down with a heavy pan while cooking.
Cooking spray
4 whole wheat hoagie or sub rolls (each half should be 1/2 to 3/4-inch thick)
4 tablespoons basil pesto
8 ounces sliced smoked turkey breast
1 cup baby spinach leaves
4 ounces Swiss cheese, preferably low-sodium
Coat a panini press or large skillet with cooking spray and preheat to medium-high.
Spread the pesto on the bottom half of the rolls. Top with the turkey, spinach and cheese (put the cheese on top so it melts down over the other ingredients). Transfer the sandwiches to the panini press. Cook the sandwiches according to the manufacturer's instructions or, when using a skillet, press the sandwiches down with a heavy pan and cook for 3 to 5 minutes, until the bread is toasted and the cheese melts (when using a skillet, if you want the bread toasted on both sides, flip the sandwiches halfway through cooking).
Serves 4
Nutrition Info Per Serving
Calories: 345
Total Fat: 12 grams
Saturated Fat: 6 grams
Total Carbohydrate: 38 grams
Sugars: 7 grams
Protein: 24 grams
Sodium: 818 milligrams
Cholesterol: 52 milligrams
Fiber: 5 grams
Robin Miller is a nutritionist, host of Quick Fix Meals, author of "Robin Rescues Dinner" and the busy mom of two active little boys. Her boys and great food are her passion. Check her out at www.robinrescuesdinner.com.
More posts from Robin Miller.
Similar Posts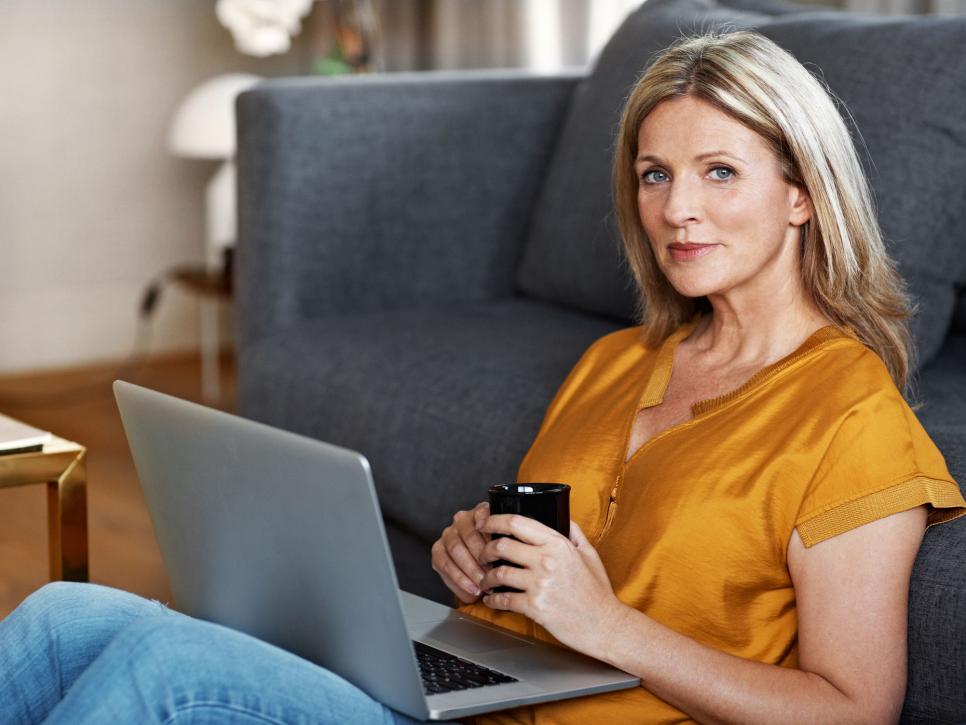 Some are claiming that they've found the fountain of youth, and it's in a bottle at your local vitamin shop....