The hot weather brings with it a bounty of delicious, seasonal foods that may seem healthy but are anything but. Be in-the-know and avoid some of these health-halo booby traps.
#1: Light Beer
I love kicking back with a light beer on a hot summer day. But if you're guzzling 4 or 5 beers—the calories will quickly overflow. If you want to booze it up, the USDA's recommendations are 1 beer per day for women and two for men. (And no, you can't save all your drinks for a Saturday night.)
#2: Fro-Yo
Although they may start out at a reasonable amount of calories (about 100 to 140 per half cup), many people eat WAY more. And when you add toppers like crushed cookies, syrups and other goodies, you sabotage a perfectly calorie-friendly treat. Keep a mindful watch on portions (especially from fro-yo machines) and go light on the toppings.
#3: Ice Cream Sandwiches
These single-serve sandwiches may seem like the perfect portion, but they can range between 160 to 450 calories each. The fancier kinds pressed between 2 chocolate chip cookies are on the higher calorie end, with 55% of the fat being the artery-clogging kind. These babies also have a fair amount of sugars for only a touch of nutrients (a little calcium). Instead, go for the single (1/2-cup) scoop of vanilla or chocolate and top it with your favorite summer fruit.
#4: Veggie Burgers
They're called "veggie" burgers, but don't be fooled into thinking they are all good for you. Restaurant-made veggie burgers can pack on way more calories than you think, especially if the chef goes heavy on the oil or patty size. Packaged veggie burgers may have a reasonable amount of calories, but can be high in sodium and preservatives.  You can also make your own using this Food Network Kitchens Veggie Burger recipe.
#5: Veggie Chips
Are you serving hot dogs and burgers with a side of veggie chips? Although they have the word veggie in the title, many of them tend to be in the same calorie and fat range as traditional potato chips (which are also a veggie!). Whether you prefer potato or veggie chips, be sure you eat them in moderation (1 ounce portions).
#6: Lobster Roll
Although lobster meat is a very lean protein, the butter and mayo skyrocket the calories in this bad boy to anywhere between 600 to 1440 calories per serving. You can easily make a lightened-up version at home.

#7: Bottled Iced Teas
Whether powdered or bottled, these refreshing summer beverages are brimming with sugar. Some brands pack in close to 60 grams of sugar per 20-fluid-ounce bottle (that's 15 teaspoons!). Make your own using black, green, white or herbal teas and add about 1½ tablespoons of natural sugar (like honey, agave, or granulated). For extra zing, use fresh fruit like berries or herbs like mint.
Toby Amidor, MS, RD, CDN, is a registered dietitian and consultant who specializes in food safety and culinary nutrition. See Toby's full bio »
More posts from Toby Amidor.
Similar Posts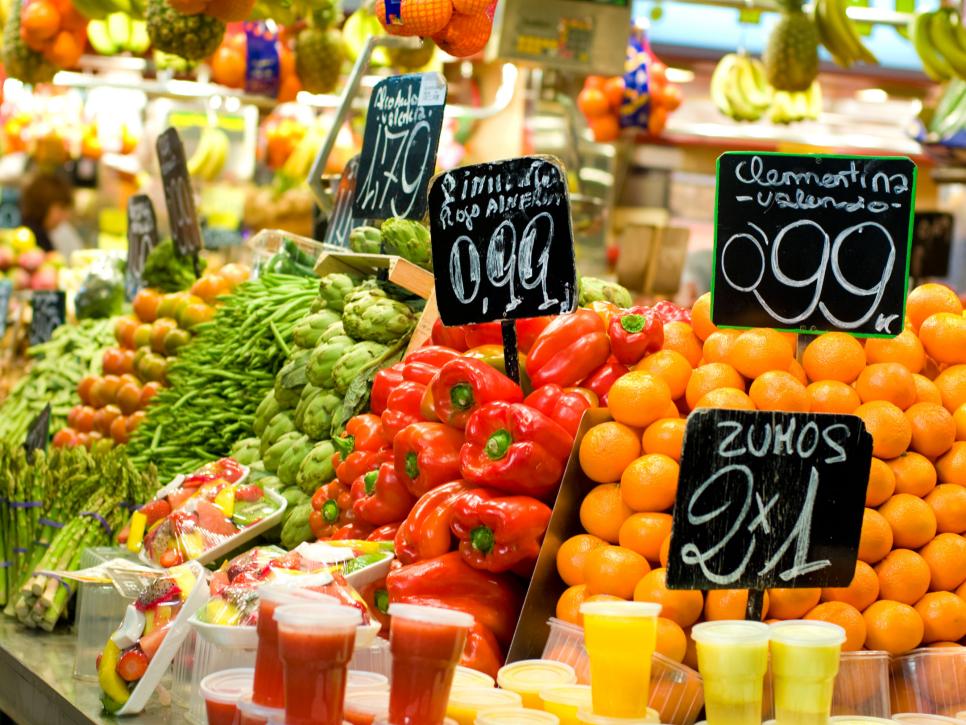 Stave off vacation weight gain with these easy, nutritionist-approved tips. ...