Could your pantry use a healthy makeover? Use these six ingredients to infuse recipes with flavor.
1. Sambal Oelek
Quite possibly one of my favorite ingredients of all time, this blend of fresh ground chiles, salt and vinegar adds a flavorful heat to sauces, stir-fries and marinades. Mix with mayo, nonfat Greek yogurt and lemon juice for a sauce that tastes good on just about anything.
Recipe: Spicy Turkey and Green Bean Stir Fry
2. Extra-Virgin Olive Oil
Invest in a good bottle of extra-virgin olive oil and reserve it for raw uses: salad dressings, drizzling over cooked fish and pasta, or (my favorite) dipping bread! Give your dishes a boost of flavor, antioxidants and healthy fats.
Recipe: Simple Salad Dressing
3.  Whole-Wheat Panko
This style of bread crumbs creates a super-crunchy crust that tastes as good as fried foods without all the grease. The whole-wheat version has a nuttier flavor and four times more fiber! Use for vegetables, turkey burgers or any recipe that calls for panko.
Recipe: Healthy Broccoli Roman Style
4. Rolled Oats
You can't go wrong with a bowl of this breakfast staple. But you can also turn to this fiber-filled whole grain to make homemade bars and granola.
Recipe: Oatmeal Peanut Butter Energy Bars
5. Raw Nuts
A pantry stocked with nuts like almonds, cashews and pistachios is teeming with fiber, minerals and heart-healthy goodness. Choose raw nuts to avoid added oils, sodium and sugar. Lightly toast in the oven or a dry pan on the stove to bring out the natural oils. Make nut butter, trail mix or a decadent treat like chocolate bark.
Recipe: Dark Chocolate Bark
6. Apple Cider Vinegar
Summer foods like barbecue sauce and coleslaw just wouldn't be the same without this ingredient. Its subtle sweetness and mild acidity impart big flavor for virtually no calories.
Recipe: Apple Cabbage Slaw
More posts from Dana Angelo White.
Similar Posts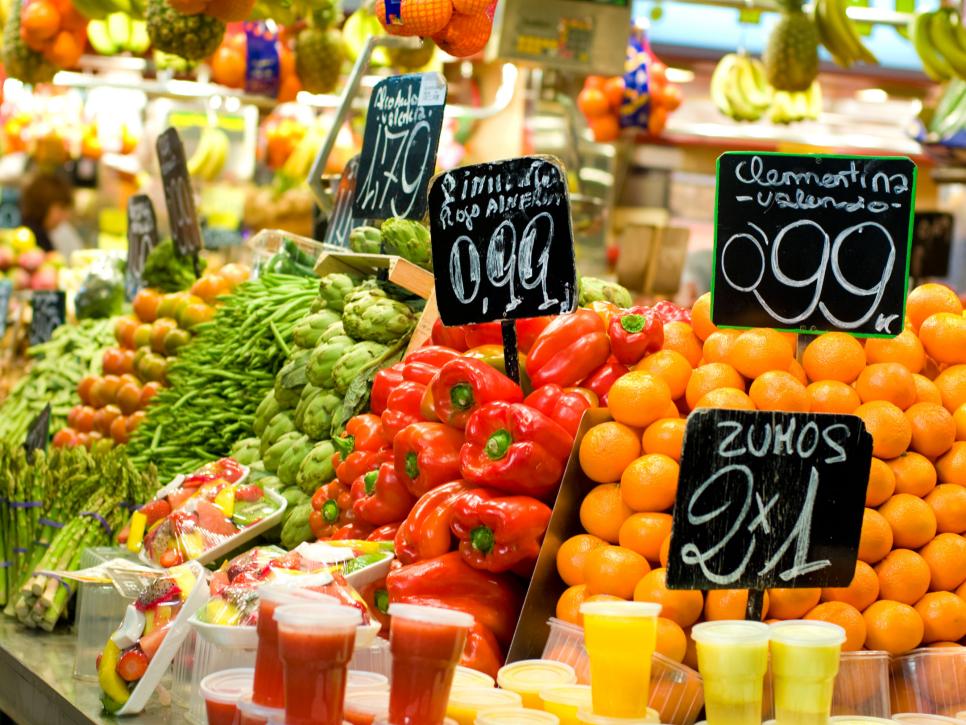 Stave off vacation weight gain with these easy, nutritionist-approved tips. ...