Forget fried onion rings and fire up your oven to make better-for-you, crispy baked onion rings instead. These Vidalia onion rings tossed with a combination of paprika, ground almonds, corn cereal and ground flax seeds before being baked to crispy perfection. I bet you've never had an onion ring quite like this one! There's no bread or gluten in this recipe, so they're not just healthy, they're perfect for those who can't eat gluten. Make these for a summer BBQ or a weeknight dinner at home.
Gluten-Free Baked Onion Rings
Serves 4
2 large Vidalia onions, peeled and cut into 1/2 inch slices
2 large eggs
1 1/2 cups crushed gluten-free corn cereal
1 teaspoon smoked paprika
1/4 teaspoon sea salt
1/4 teaspoon freshly ground white pepper
2 tablespoons ground flax seeds
2 teaspoons ground almonds
Preheat oven to 350 degrees F.
Separate onion slices into rings
In a shallow dish, whisk eggs; set aside. In a separate shallow dish, combine the remaining ingredients.
Dip each onion ring into eggs, then coat with dry mixture.
Arrange coated onions in a single layer on two baking sheets.
Bake for 25 minutes or until tender.
More posts from Amie Valpone.
Similar Posts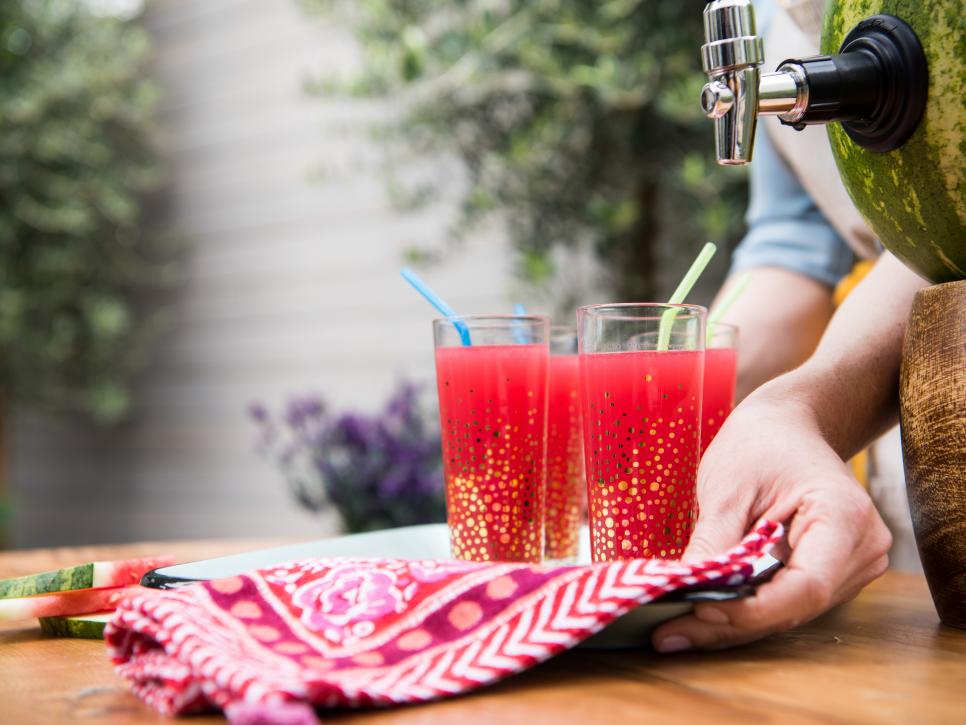 Tips and ideas for enjoying watermelon....