This lesser-known herb is a must-have in my garden. Learn more about the flavor of marjoram, plus find out why the ancient Greeks would stock up on it for funerals.
Marjoram Basics
According to the Food Lovers' Companion, marjoram was used in funeral wreaths to symbolize happiness in life and the afterlife. Sprigs of this herb tout small and delicate oval-shaped leaves that are bright green.
The most common variety is called sweet marjoram. It's a member of the mint family but it has a flavor similar to oregano, only sweeter. It can be found both fresh and dried in large markets and specialty grocery stores – look for it fresh at the farmers' market during the spring and summer months.
Nutrition Info
A quarter cup of fresh marjoram has fewer than 15 calories, plus a decent amount of fiber, iron, vitamins A, C and K.
What To Do With Marjoram
Use fresh or dried marjoram to spice up marinades for meats and fish, especially veal, chicken, lamb, tilapia and snapper. It also livens up sautéed or roasted vegetables like eggplant and summer squash. Use dried or fresh marjoram in marinara or pizza sauce or simply add freshly picked leaves to salsa, pico de gallo or a green salad.
Recipes to Try:
Maple-Mustard Chicken Thighs
Spaghetti with Sautéed Onions, Feta and Herbs
Pizza Sauce
Ratatouille with Red Snapper
Grilled Polenta
Risotto with Yogurt and Peas
Pan-Seared Brazino with Herb Salsa
More posts from Dana Angelo White.
Similar Posts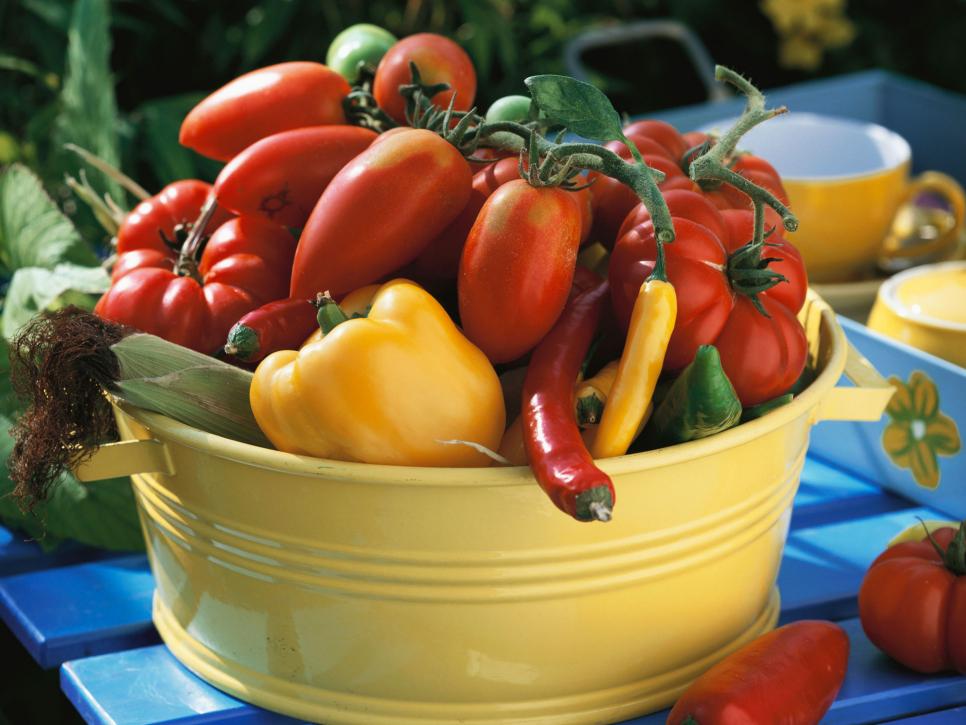 Check out these fresh ways to use an abundance of summer produce....