It's a fabulous time of year for seafood. Dig into these healthy options for salmon, cod, tilapia and shellfish.
Healthiest Catch
There are numerous considerations when choosing healthy seafood. Fish lovers need to weigh in on things like how the fish was caught, where in the world it can be found, and whether or not it contains high amounts of mercury.
To help make sense of things, there's the Monterey Bay Aquarium's Seafood Watch Regional Guides. This year's guide highlights Atlantic cod, mussels, salmon, tilapia and oysters as some of its best choices because they are "abundant, well-managed and caught or farmed in environmentally friendly ways." You can also check your local fish counter for the Marine Stewardship Council seal of approval.
Fish Recipes to Try:
Salmon
Mustard Roasted Salmon
Blackened Salmon with Mango Salsa
Salmon Kebabs with Yogurt Sauce (above)
Poached Salmon with Lemon Mint Tzatziki
Saucy Salmon
Cod
Fish Tacos
Cod with Fennel, Dill and Tomato
Miso Glazed Cod
Roasted Cod with Lima Beans
Prosciutto Wrapped Cod
Tilapia
Tilapia Masala with Rice
Zesty Grilled Tilapia
Baked Tilapia with Coconut-Cilantro Sauce
BBQ Mango Tilapia
Tilapia with Green Beans
Shellfish
Shrimp with Green Sauce
Healthy Pasta with Spicy Crab
Grilled Oysters with Fra Diavolo Sauce
Mussels with Potatoes and Red Pepper
Kitchen Clambake
Dana Angelo White, MS, RD, ATC, is a registered dietitian, certified athletic trainer and owner of Dana White Nutrition, Inc., which specializes in culinary and sports nutrition. See Dana's full bio »

More posts from Dana Angelo White.
Similar Posts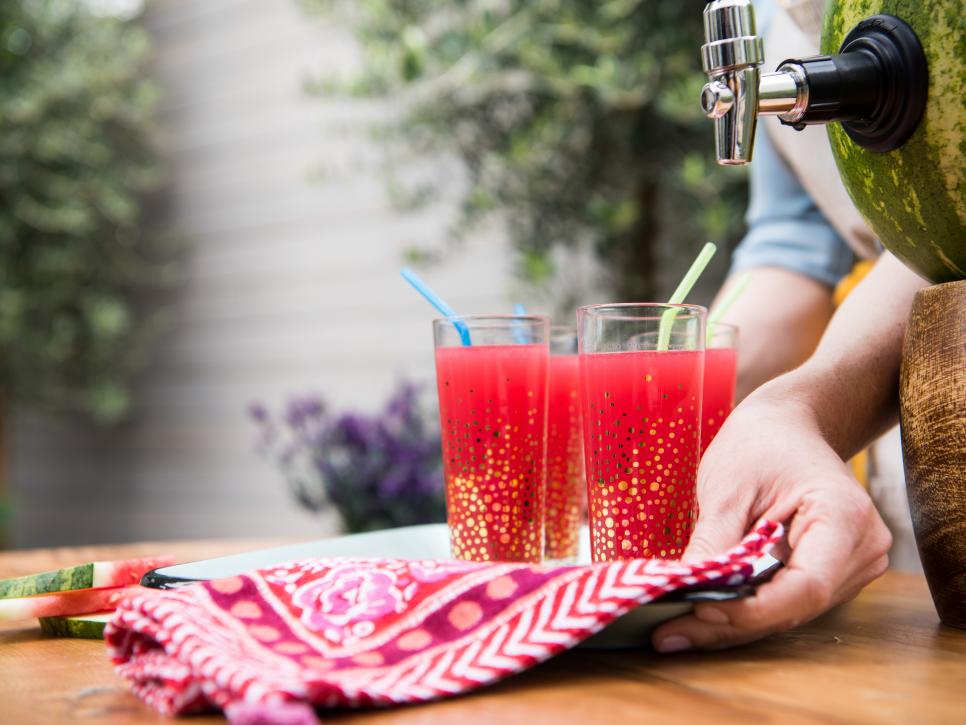 Tips and ideas for enjoying watermelon....