Green peas are sitting in natural, pretty little packages just waiting to be plucked. Visit your local farmers' market and dive into a basket of this spring treasure.
Also known as English Peas, inside the inedible pods are tender and succulent peas. Shelling them does take bit of elbow grease and patience, but the sweet, fresh flavor is totally worth it. Use them in any recipe that calls for fresh or frozen peas. You can also munch on them raw or blanch and freeze them for later.
One cup of shelled green peas has 117 calories and one gram of fat. It also has 7 grams of hunger-fighting fiber and 8 grams of muscle-building protein. Don't forget about vitamins and minerals – calcium, iron, magnesium, folate, thiamin and vitamins A, C and K can all be found in peas.
Recipes To Try:
Fresh Pea Ravioli With Crispy Prosciutto
Pasta With Tomato and Peas
Tuna Pasta Salad
Spicy Cheesy Rice
Asparagus and Fresh Pea Frittata With Tomato-Basil Concasse
More posts from Dana Angelo White.
Similar Posts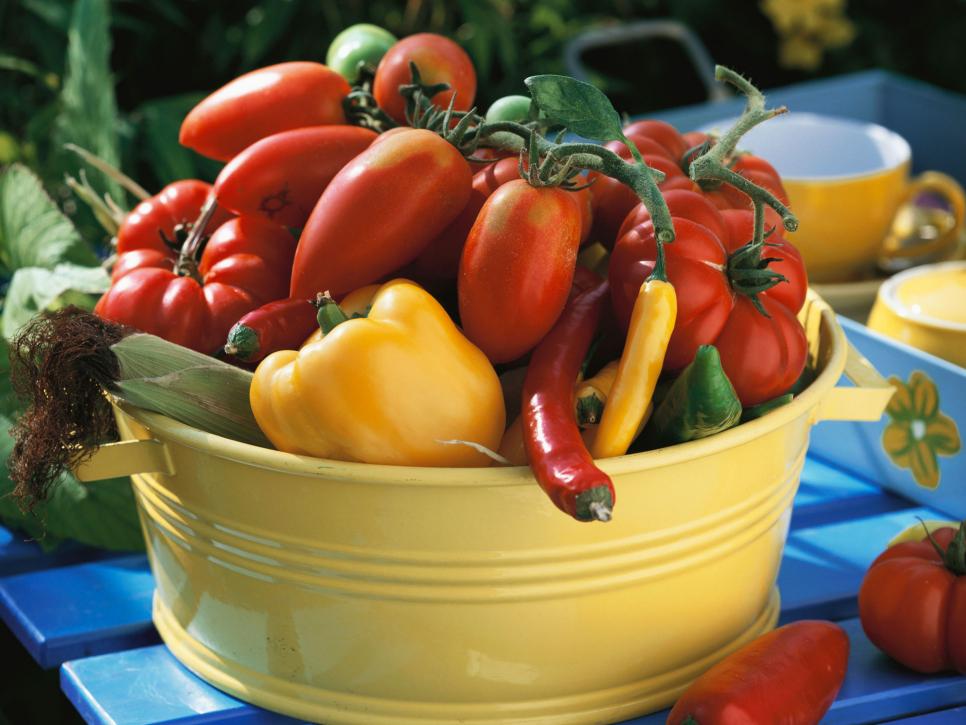 Check out these fresh ways to use an abundance of summer produce....