Banana pudding is a classic dessert made by layering vanilla pudding with wafer cookies, loads of fluffy whipped cream and of course, bananas. After a few hours (or a night) in the refrigerator, the pudding and whipped cream soften the cookies and they become cake-like and infused with banana flavor. Banana pudding is creamy, cool, comforting and indulgent — maybe a little too indulgent. If you love the flavors of banana pudding but don't want a calorie overload, you can still enjoy this dessert classic with this Food Network Kitchen's lighter banana pudding. It's made with homemade vanilla pudding made with low-fat milk, that has all the creaminess you expect thanks to a few tablespoons of sour cream stirred in at the end. Use reduced-fat vanilla wafer cookies, and be sure your bananas are very ripe so they'll impart the strongest banana flavor possible.
Try it This Weekend: Lightened Up Banana Pudding
More Healthy Banana Desserts:
Chocolate-Covered Banana Pops
Banana Cream Pie
Banana Splits With Pineapple-Brown Sugar Topping
Marbled Banana Bread
Broiled Banana Splits
More posts from Michelle Buffardi.
Similar Posts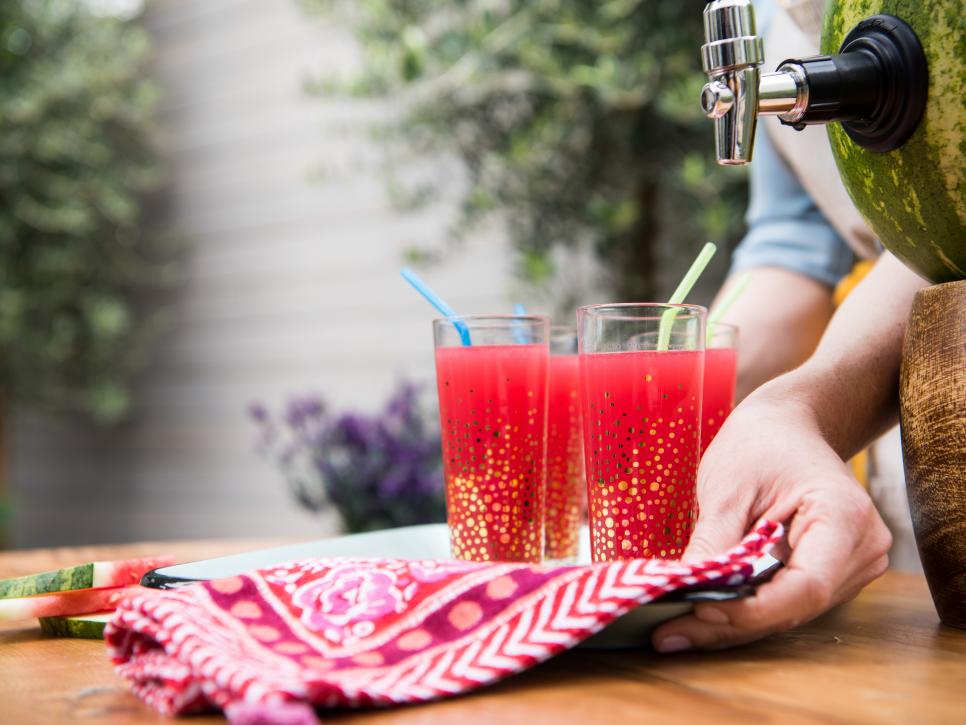 Tips and ideas for enjoying watermelon....