Hash browns are almost synonymous with breakfast. Whether you like yours extra-crispy or full of spice, these simple spuds are a perfect weekend brunch item. Surprise dad this Father's Day with a serving of this hearty breakfast side that's surprisingly healthy.
If extra potatoes are on hand in the kitchen, simply wash them, shred them and toss them into the skillet for easy hash browns. Stay away from the temptation of peeling the spuds because potato skins add texture. If time is short, use frozen hash browns—a must-have freezer staple. Pick up a few extra bags to have on hand and whip into these easy recipes.
Hash Brown Casserole (pictured above) is a comforting dish that gets lightened up thanks to Greek yogurt and milk. The crispy breadcrumb and cheese topping makes the dish extra-special. Once the casserole is in the oven, use the 45 minutes of cooking time to clean up the kitchen or spend time with Dad.
Simple skillet hash browns are a classic. Sunny Anderson keeps the authenticity of this all-American dish with her Saturday Special Hash Browns — they're spiced up with onion and garlic powder and a touch of paprika. The addition of parsnip, a root vegetable similar to carrots, gives hash browns an upscale twist. For a different twist, try Food Network Kitchen's Hash Browns Makeover recipe: the potatoes are cooked potatoes in a skillet like a giant pancake that gets served in slices.
For a chunkier version of hash browns, dice potatoes into small squares and cook with onions. The Perfect Hash Browns recipe uses both butter and oil to create a crispy outside and soft inside. When the garden is overflowing with zucchini, swap out potatoes and cook up Zucchini "Hash Browns" and Eggs. The in-season produce will have a similar consistency to the typical hash browns and will soak up the flavors from the sage, garlic and jalapeno.
For a breakfast that feeds a larger group, try the Pioneer Woman's Baked Eggs in Hash Brown Cups. Not only are the individual servings adorable with a baked egg on top, but they also make serving extra easy. Use either freshly shredded potatoes or frozen hash browns to create the base in the muffin tins. Like peanut butter and jelly, eggs and hash browns are just meant to be served together. These mini baked egg and hash brown cups bring the two favorites together.
More posts from Gabriela Rodiles.
Similar Posts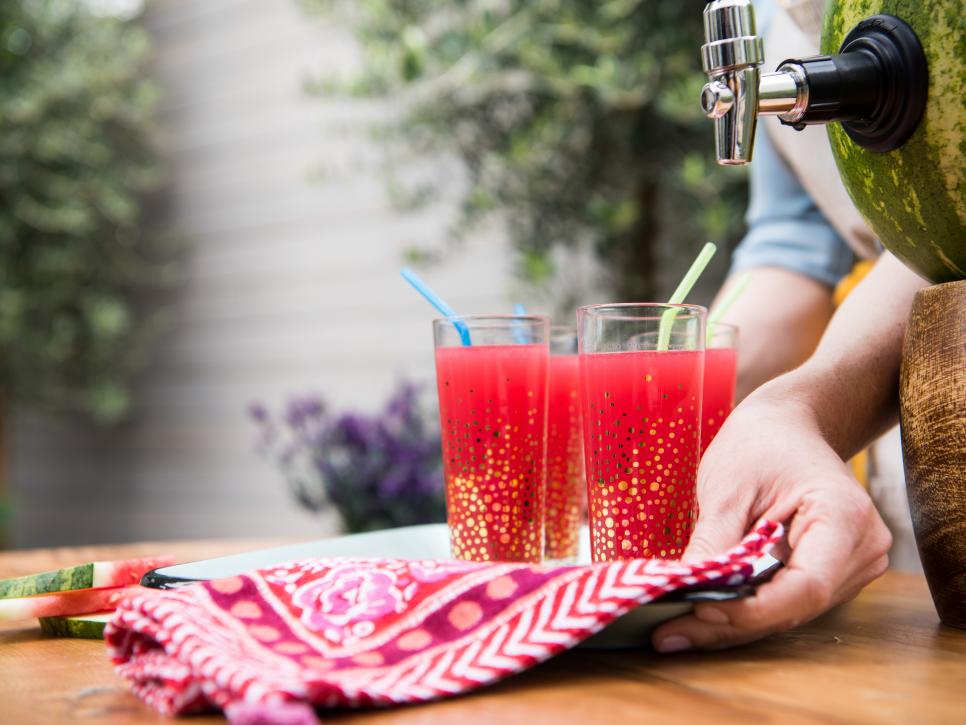 Tips and ideas for enjoying watermelon....