This is a go-to recipe in my house as it pleases the masses. I serve it cold in the winter and cool in the spring and summer. Swapping ingredients for the greens or herbs makes it perfect for any season. I like getting creative when I make pesto to add flavor and save money. Baby arugula is in season right now; it adds a bold peppery flavor to a pesto. It also cuts cost until basil is really in season. I like the texture of chopped lacinato kale with the farro but any spring green would be great. Grape tomatoes are a great way to enjoy the flavor of a tomato year round. As tomatoes become more seasonal you can opt for a diced tomato straight from your garden instead.
Farro With Walnut Pesto and Lacinato Kale
4 cups water
2 cups farro
1 cup baby arugula
1 cup fresh basil leaves
2 cloves garlic
1/3 cup extra-virgin olive oil
1/4 cup walnuts
1 lemon, juiced
1 tsp lemon zest
2 cups lacinato kale, chopped
1 cup grape tomatoes, halved
1 cup navy beans (if canned, rinse and drain)
Salt and pepper to taste
Combine farro and water in a medium-sized saucepan over high heat. Bring to a boil then cover and simmer for 20-25 minutes.  Drain.
Meanwhile, in a food processor, combine the arugula, basil, garlic, oil, walnuts, lemon juice and zest. Puree. Thin with water to desired consistency. Season with salt and pepper.
Toss the farro with the pesto, kale, tomatoes and beans. Serve warm or cold.
Photo by Yoni Nimrod
Katie Cavuto Boyle, MS, RD, is a registered dietitian, personal chef and owner of HealthyBites, LLC. See Katie's full bio »
More posts from Katie Cavuto-Boyle.
Similar Posts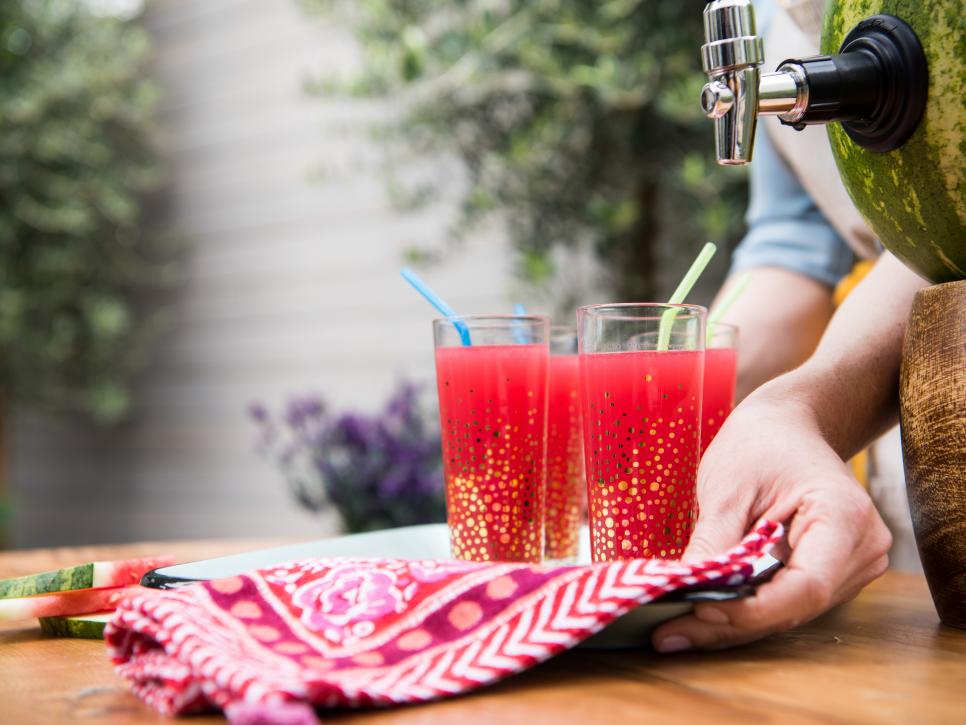 Tips and ideas for enjoying watermelon....