What They Are and When to Enjoy:
Radishes belong to the cruciferous vegetable family which takes its name from the Latin root crux, meaning cross. But rest assured, eating them is no cross to bear! They are deliciously crisp and fresh tasting with a subtle spiciness.
Enjoy radishes at their finest in April, May and June. Red Globe are the most common variety in the U.S and are frequently sold with their greens attached. To choose the best ones give them a squeeze. The bulbs should feel firm, not soft. Crisp, green leaves and medium-sized roots are also good indicators of a winning bunch.
Why You Should Eat Radishes:
One cup of sliced red radishes has 20 calories, 4 grams of carbs and 2 grams of fiber. They are rich in vitamin C with close to one-third of your daily recommended amount. They also contain folate, potassium, magnesium, vitamin B6 and calcium.   Radishes contain a strong antioxidant, anthocyanin, that is responsible for their ruby red skin.
How to Enjoy Radishes:
Radishes make a great low-calorie snack. Feature them in your next vegetable platter with your favorite dip or toss in any salad for added crunch. To get more mileage out of them, pickled radishes keep all year long. They are the perfect, tangy topping for sandwiches and burgers.
Radish Recipes to Try:
Grilled Shrimp with Mango, Lime and Radish Salsa
Carrot, Orange and Radish Salad
Thai Cucumber and Radish Salad
Written by Lea Loveland
More posts from Healthy Eats.
Similar Posts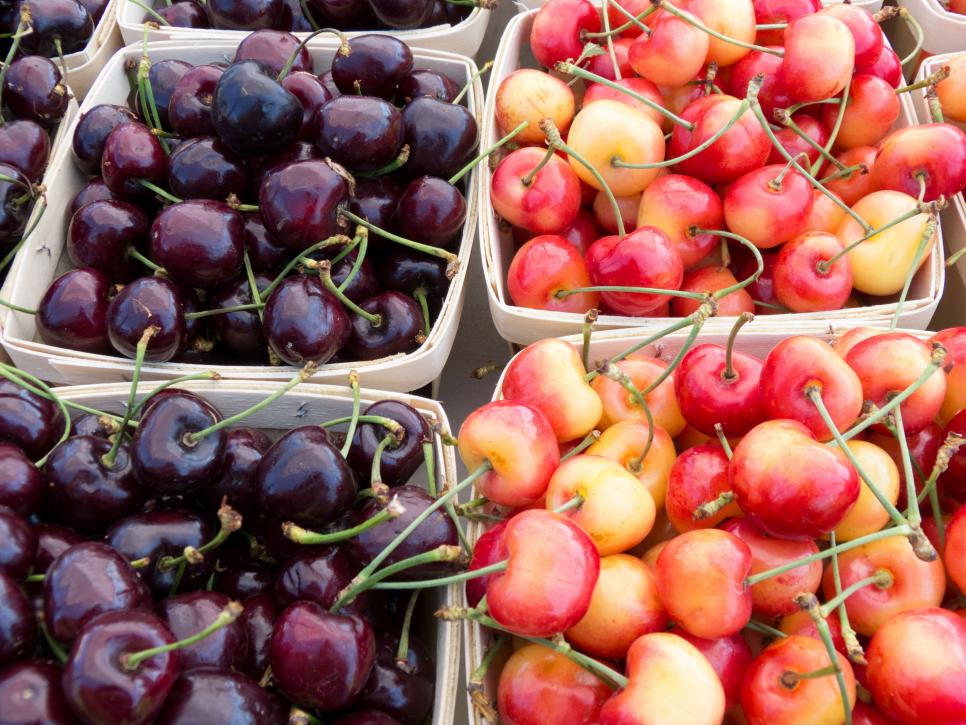 Scoop up a basket of fresh, in-season cherries next time you're at the farmers market....