Everyone seems to be going ga-ga for Greek yogurt these days! While the tangy, creamy goodness makes for flavorful chicken salad, smoothies and dips, food manufacturers are jumping on the bandwagon offering all kinds of Greek yogurt-filled goods.
Greek Goodness
Folks dig Greek yogurt for it's thicker texture and pungent flavor. It's also higher in protein than regular yogurt, plus it offers those tummy-pleasing probiotics. Our recent taste tests (for plain and flavored varieties) unveiled that there's quite a difference in flavor across the numerous brands out there.
Frozen Treats
The freezer section has gone Greek! Not only can you find pints of Greek fro -o (Vanilla Honey Carmel from Ben & Jerry's anyone?), you can also find portion-controlled frozen bars made with Greek yogurt and real fruit. As far as we can tell, the majority of these frozen goodies are made with real Greek yogurt, but buyers should beware of the health "halo" – many brands have just as much sugar and calories as ice cream!
Dips and Spreads
Most home cooks are hip to using Greek yogurt to lighten up dips and dressings. Now makers of commercially-prepared dips are getting in the mix. While the Mediterranean favorite Tzatziki is classically made with Greek yogurt, hummus, cream cheese and guacamole are now boasting Greek yogurt non their ingredient list. Adding yogurt to these foods may allow for less fat and more protein but check the sodium content, packaged dips are especially famous for their high sodium content.
Baby Food
Get the kiddies started early! Baby food manufacturers like Plum Organics and Earth's Best are now offering Greek yogurt smoothie pouches. While the ingredient lists on these most of these products show whole food ingredients like fruit, milk and yogurt, buyers beware: some are made without actual Greek yogurt.
Granola, Cereal, Bars and Bites
Granola bars and bite-sized munchies are now coming drenched in Greek yogurt. You can find Greek yogurt-coated versions of pretzels, raisins, granola bites and even freeze-dried strawberries. Many of these yogurt coatings are high in calories, sugar and palm oil which take away from the healthy attributes of things like granola, pretzels, nuts and fruit. A few popular brands of breakfast cereal are also promoting the addition of Greek yogurt clusters. In many cases these items contain lots of sugar and little or no Greek yogurt so consider them a treat and snack in moderation.
Tell Us: Have you seen any new products made with Greek yogurt?
Dana Angelo White, MS, RD, ATC, is a registered dietitian, certified athletic trainer and owner of Dana White Nutrition, Inc., which specializes in culinary and sports nutrition. See Dana's full bio »

More posts from Dana Angelo White.
Similar Posts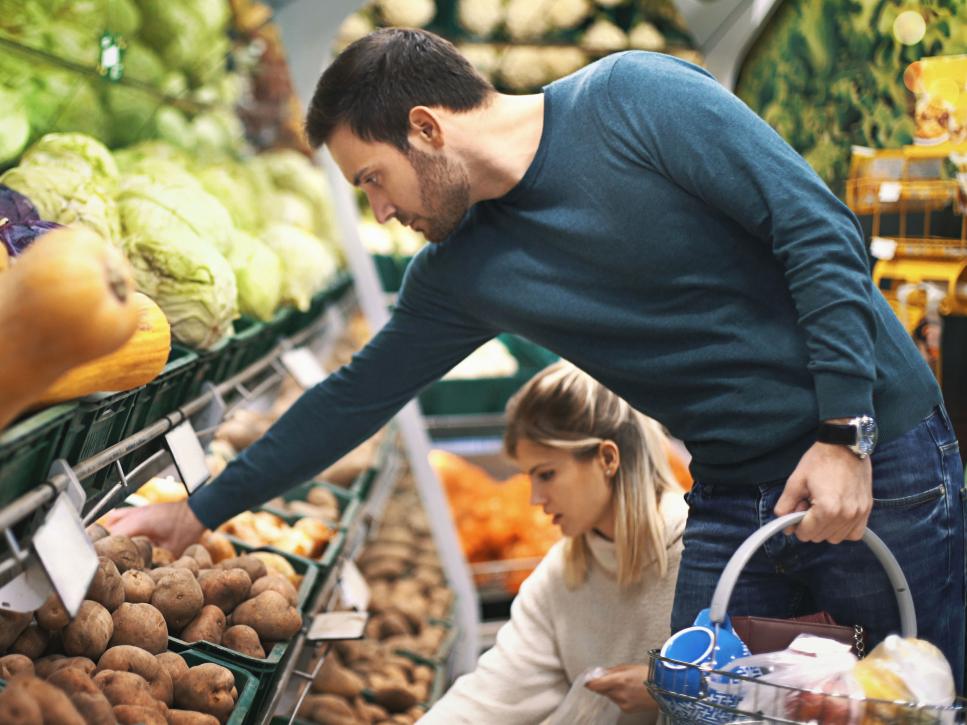 Tricks to avoid overspending at the supermarket....