A true sign of spring, this specialty produce can only be found for a limited time.
What, Where & When
A member of the Allium family along with onion and garlic, this wild variety of onion is sometimes referred to as a "wild leek." Looking much like a scallion, a tiny bulb elongates to a skinny stalk with green feathery leaves (all parts are edible).
Lovers of this spring goodie are fans of its fresh onion and garlic flavor. Cooking will mellow out the pungent flavor of a raw ramp.
A serious farmers' market treasure, ramps are harvested through the spring and early summer– look for them at markets from April through May or early June.
Nutrition Facts
Ramps are low in calories (about 50 per cup) filled with vitamins like A and C. Members of the Allium family are also known for their antioxidant content as well as their ability to help lower blood pressure and cholesterol.
What To Do With Ramps
Ramps can be enjoyed raw or cooked. They will add an essence of delight to a spring vegetable salad, especially when topped with a sherry vinegar dressing. Whirl into pesto, pickle in a salty brine, or finely chop and sprinkle over risotto or pasta primavera.
Grill or sauté and add to scrambled eggs and pizza, or puree into soup or salad dressing.
Recipes to Try:
Spring Pizzas
Spring Green Salad
Pickled Ramps
Ramp Pesto

TELL US: Have you tried ramps?
More posts from Dana Angelo White.
Similar Posts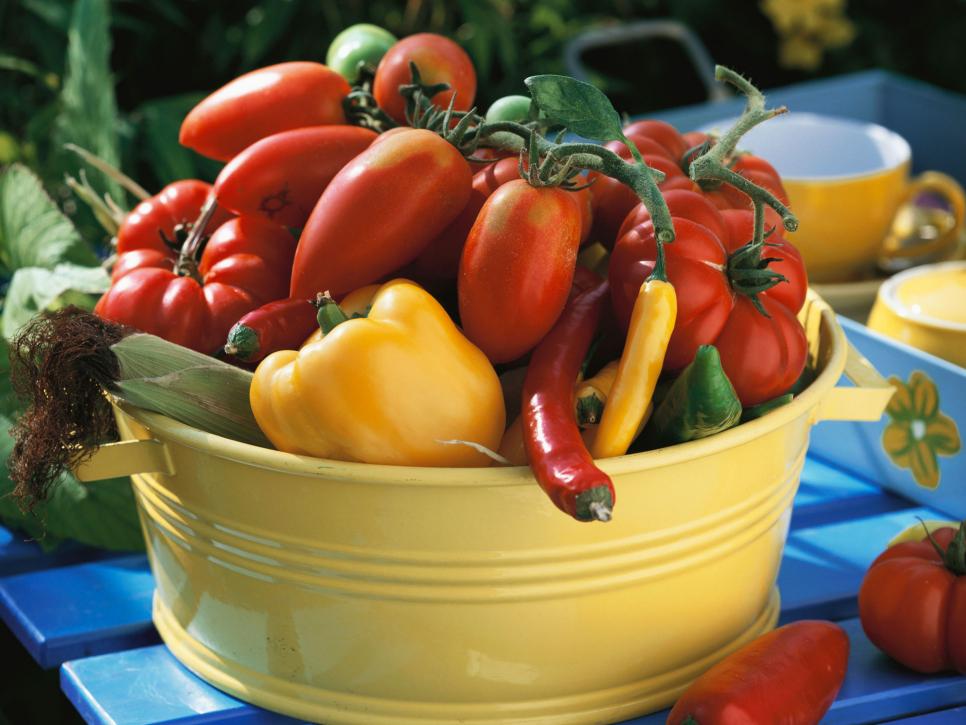 Check out these fresh ways to use an abundance of summer produce....