Almonds are a great between-meal snack that both fills you up and provides a nutritional punch. One handful of nutrient-dense almonds gives you not only 6 grams of protein, 3.5 grams of fiber, and 75 mg of calcium, but also 13 grams of monounsaturated and polyunsaturated fatty acids. These are the heart-healthy fats that may help lower total cholesterol and LDL (monounsaturated fats help raise HDL levels too), which can decrease the risk of heart disease.
A serving of almonds has 162 calories, 14 grams of heart-healthy unsaturated fat, and 6 grams of protein, and when snacking on almonds, portion control is key. One serving of almonds is 23 almonds, which equals 1 ounce, ¼ cup or about 1 handful. One portion should fit into a small spice bottle or baby food jar or – if you're snacking at the office – should cover the surface of one 3″x3″ sticky note. Use the photo above to help you remember, or put old baby food jars or spice bottles to new use as almond snack-containers.
More fun facts on almonds, from the California Almond Board:
In 100 AD, the Romans were said to have showered newlyweds with almonds as a fertility charm
Between late February and early March, the buds on almond trees burst into pink and white blooms
In Sweden, citizens have a tradition of hiding an almond in rice pudding as a symbol of good fortune, and the person who finds the almond is said to get married in the coming year
Between 600 and 900 AD, almond trees began to flourish in such areas as Spain, Morocco, Greece and Israel. Because of their availability, explorers consumed them while traveling the Silk Road between the Mediterranean region and China
More posts from Elizabeth Armour.
Similar Posts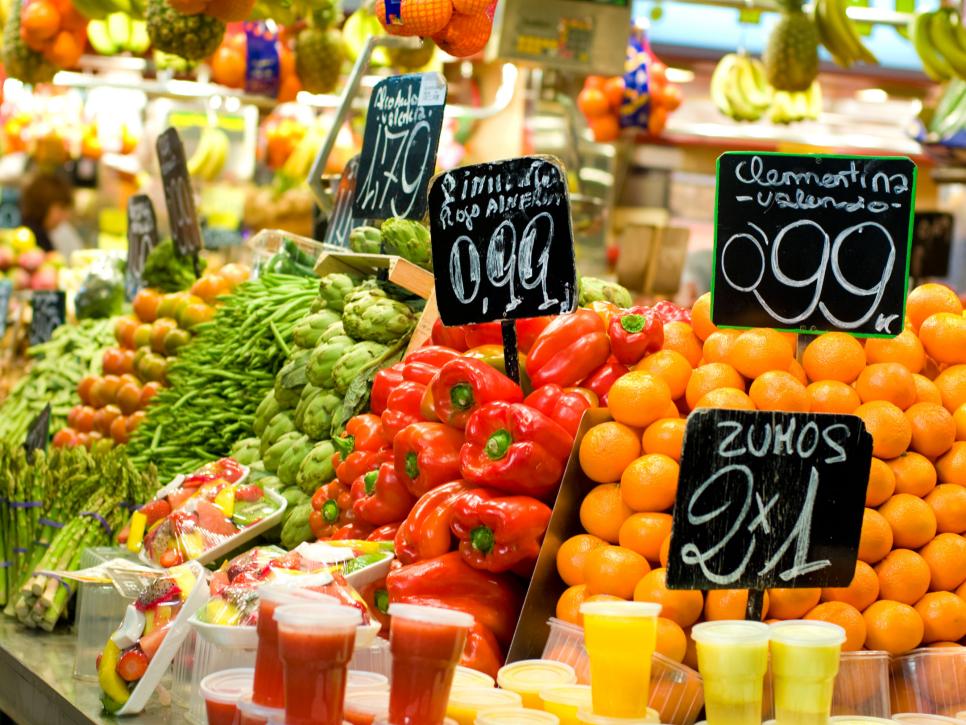 Stave off vacation weight gain with these easy, nutritionist-approved tips. ...