With so many hip grains like quinoa and millet on the market it is easy to forget about options like wild rice.  This nutty, fiber and nutrient-rich grain is not only good for you but when mixed with long grain brown rice it's an inexpensive, whole-grain option. The chewy rice lends nicely to the dense, chewy dried fruits and when paired with the crunch of nuts and seeds this salad is very inviting.
Trail Mix-Wild Rice Salad
Serves 6-8
1 cup long grain brown rice (such as basmati)
1 cup wild rice
2 cups mint tea (or water)
2 cups water
1/4 cups sliced almonds
¼ cup sunflower seeds
¼ cup chopped walnuts
2 tablespoons olive oil
1 tablespoon walnut or flax oil
1/4 cup apple cider vinegar
¼ cup dried cranberries
¼ cup dried apricots, chopped
2 stalks celery, sliced
4 scallions, sliced
Salt and pepper<
Combine the tea, water,  long grain brown rice and wild rice in a medium sized sauce pan, bring to a boil, reduce heat to low, cover. Let cook for 40 minutes. Remove from heat. Cool completely.
In a small skillet on medium high heat, add the nuts and seeds.  Toast them, stirring frequently, until lightly browned and aromatic. Remove from pan and let cool.
In a large bowl combine the cooled, cooked rice, with the oil, vinegar, chopped celery, green onions, dried fruit and nuts. Add salt and pepper to taste and toss to combine; serve.
Photo by: Yoni Nimrod
Katie Cavuto Boyle, MS, RD, is a registered dietitian, personal chef and owner of HealthyBites, LLC. See Katie's full bio »
More posts from Katie Cavuto-Boyle.
Similar Posts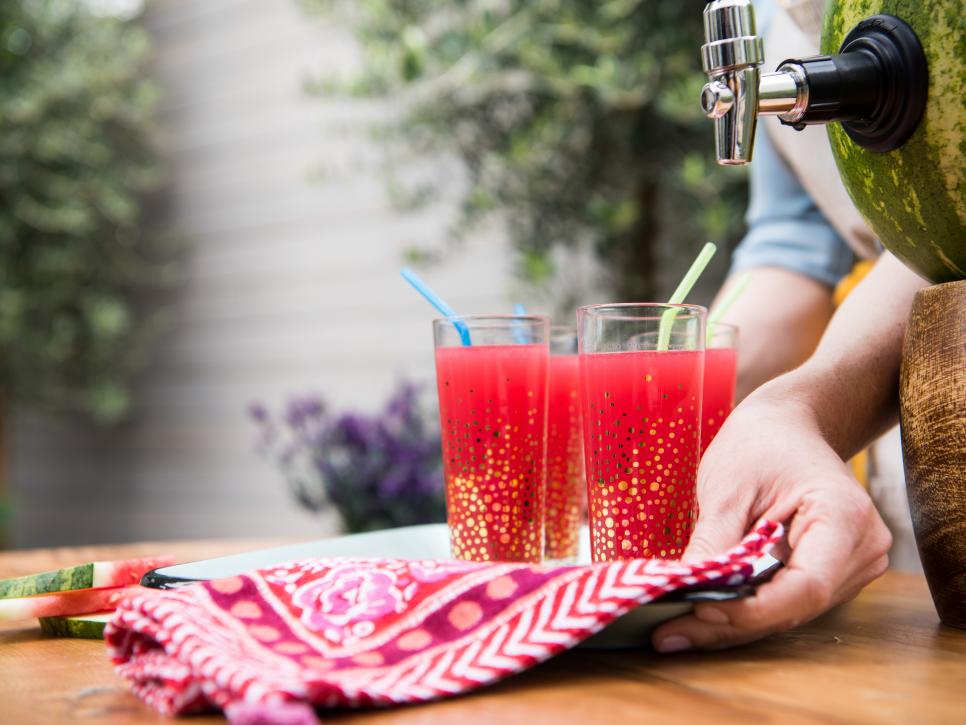 Tips and ideas for enjoying watermelon....