It's no secret that nuts and seeds are good for us. Packed with anti-inflammatory fats, protein and nutrients galore, nuts and seeds make a great addition to a healthy daily diet. The problem is, snacking on a handful of nuts everyday or adding a tablespoon of flax to your smoothie can get old really fast. Here are a few easy ways to make nuts and seeds a part of your every without the boredom of that bowlful of almonds on your desk.
Replace Eggs: Use 1 tablespoon finely ground chia seeds or flax seeds (grind them dry in a blender, food processor or coffee grinder) with 3 tablespoons of water. This ratio will replace one egg.
Thicken Soups and Stews: Add a couple tablespoons of ground or whole chia seeds to a hot soup or stew until you reach your desired thickness. Wait 10-15 minutes for chia to thicken to full capacity.

Use Nuts and Seeds as a Breading or Topping: Mixed ground seeds like sunflower, pumpkin, flax, sesame or chia and/or nuts like cashews, almonds and walnuts with some herbs and spices, or even use them alone. Coat fish or chicken with egg or mustard and coat with the seeds. Bake or pan sear for a healthy, crunchy topping.
Mix Nuts and Seeds into Baked Goods: Add seeds like flax, chia, sesame, poppy or pumpkin, ground or whole (ground if using flax) to the batter of muffins, breads, cakes, waffles and pancakes for a nutritious boost and crunch.
Top Yogurt: In a food processor combine, nuts like walnuts or pecans with ground cinnamon or dark chocolate for a tasty topping for fruit or yogurt.
Drink Your Seeds: Add a few tablespoons of whole chia to iced tea or fresh juice. Allow it to sit overnight as the seeds plump up.
Eat Them in a Salad or Cereal: Add ground nuts or pumpkin and sunflower seeds, even chia or poppy seeds to a vegetable or grain salad, cooked or raw vegetable, or hot cereal as a delicious and nutritious topper.
Turn Nuts and Seeds into Dressing: Grind sunflower or pumpkin seeds with garlic, parsley and cilantro and mixed with lemon juice and olive oil, they become a flavorful and healthy dressing for greens.
Make Homemade Chocolate Bark: Make a sweet treat by melting dark chocolate, mixing it with a variety of nuts and seeds; spread onto a parchment paper-lined cookie sheet, chill until firm and enjoy. Try this chocolate and nut bark recipe.
DIY "Nut" Butter: Sunflower Seed Butter: grind sunflower seeds in food processor and run it on high speed until a paste forms (you may need to add a touch of vegetable oil to thin it out). This is a nut-free "nut butter!"  You can do this with nuts as well.
Try these recipes and tell us your favorite uses for nuts and seeds:
Pumpkin Seed Crusted Halibut
Whole Wheat Sandwich Loaf With Flax, Sesame and Sunflower Seeds
Mashed Acorn Squash With Sunflower Seeds
Katie Cavuto Boyle, MS, RD, is a registered dietitian, personal chef and owner of HealthyBites, LLC. See Katie's full bio »
More posts from Katie Cavuto-Boyle.
Similar Posts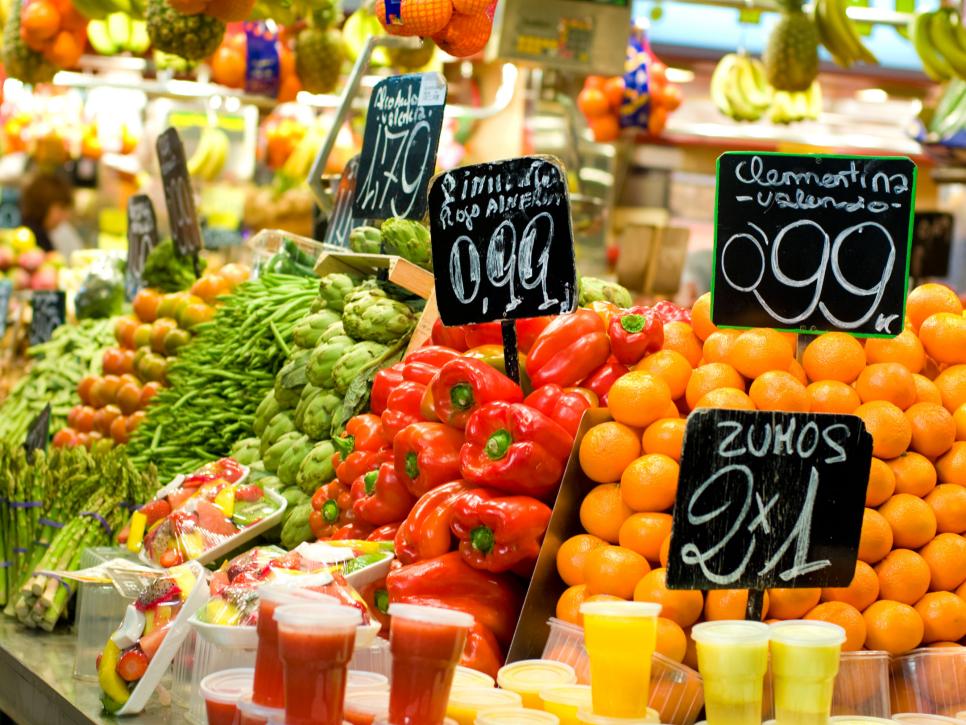 Stave off vacation weight gain with these easy, nutritionist-approved tips. ...