It's one of the easiest proteins to keep on hand for a quick meal. Get the scoop on buying the best varieties, then get ready to cook these deliciously healthy canned-tuna recipes.
Choosing the Right Can
Both water and oil-packed tuna can be used create a healthy recipe. At the market, the most common water-packed varieties are albacore and chunk light. Albacore comes from a larger species and has a milder flavor, while chunk light comes from a smaller fish and tends to have a stronger flavor. Three ounces of tuna canned in water has around 100 calories, 1 gram of fat, and 22 grams of protein.
Oil-packed varieties have more calories and fat than water-packed tuna, and the price is usually higher than water-packed. Three ounces has about 170 calories, 7 grams of fat and 25 grams of protein. Splurge on oil-packed on a special occasion and drain to help remove some of the fat.
Tuna is even more convenient than ever — you don't even need  can opener to enjoy it; you can now find tuna in pouches. The pouches are available in the same oil and water-packed varieties with similar nutritional content to canned. Some companies like Starkist also pack their tuna in extra-virgin olive oil or sunflower oil and have low-sodium options available.
Mercury Concerns
Albacore has more omega-3 fat per ounce but since it comes from a larger species of tuna, it also has more mercury. Chunk light, on the other hand, comes from a smaller species of fish and has less mercury and omega-3 fat.
The Food and Drug Administration and Environmental Protection Agency recommend that women who may become pregnant, pregnant women, nursing moms and young children eat up to 12 ounces (2 average meals) of lower mercury fish and shellfish each week. Since albacore ("white") tuna has more mercury than light tuna, when choosing your 2 fish or shellfish-based meals, you can safely eat up to 6 ounces of albacore tuna each week (which is a healthy serving of tuna for one average meal).
Get more information about mercury in our food.
Food Safety Concerns
Examine the can of tuna before purchasing. Avoid cans that have bulging tops or are leaking, dented or damaged. Once at home store in a cool, dry place. Use canned tuna by the "best by" date for the best quality. Once opened, prepare or eat immediately and transfer leftover tuna into a food storage container and refrigerate for up to 2 days.
Recipes To Try
Toby Amidor, MS, RD, CDN, is a registered dietitian and consultant who specializes in food safety and culinary nutrition. See Toby's full bio »
More posts from Toby Amidor.
Similar Posts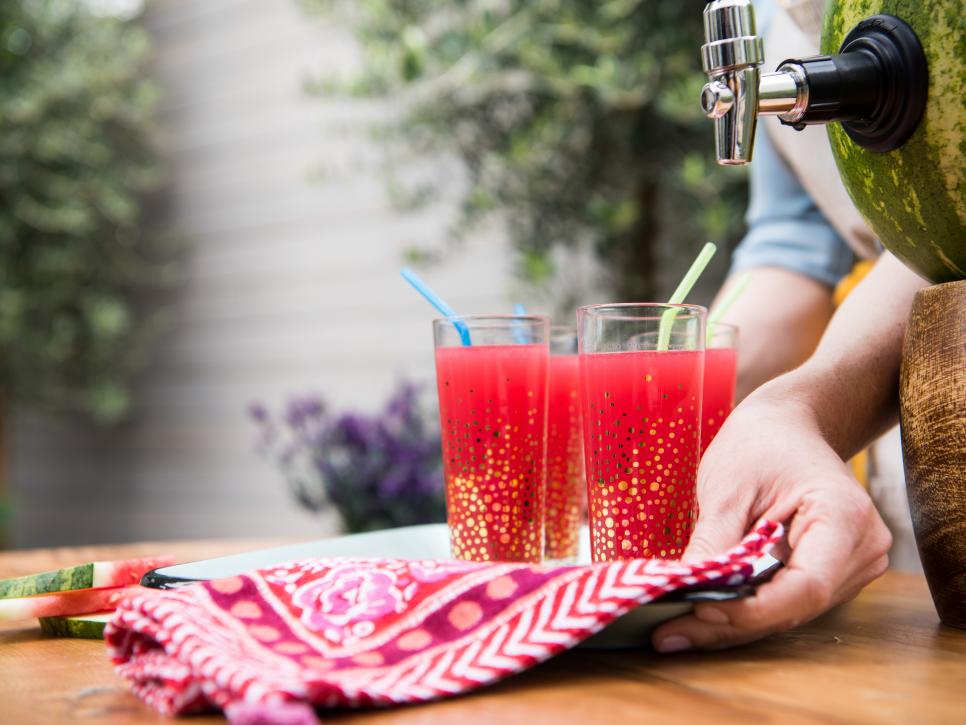 Tips and ideas for enjoying watermelon....