We've all heard of the health benefits of quinoa but I love it because it is so easy to prepare. Like rice, you combine 1 part quinoa with 2 parts cooking liquid, boil, cover, simmer for 10-12 minutes and it's done. Quinoa is naturally nutty and delicious but I love adding spices to the cooking liquid for even more flavor and nutrition. A mix of curry, cumin, mustard, herbs, seeds and beans makes this recipe a nutrient-packed side dish or meal in itself.
Curried Quinoa With Roasted Chickpeas and Butternut Squash
Serves 8-10
1 small butternut squash, peeled, seeded and cut into cubes (2-3 cups)
1 tablespoon olive oil, divided
1 cup quinoa
2 cups water
1 teaspoon curry powder
1 teaspoon mustard powder
1 can chickpeas, rinsed and drained
¼ cup pumpkin seeds
1/4 cup chopped cilantro
2 tablespoons red wine vinegar
Salt and pepper to taste
Preheat the oven to 400 degrees.
Mix the squash with half the olive oil and season with salt and pepper. Toss to combine and spread onto a foil covered baking sheet. Bake for about 15 minutes, turn and bake for an additional 15 minutes until tender. Set aside.
While squash is cooking, combine quinoa, water, curry powder, cumin and mustard powder in a medium saucepan.  Bring to a boil then reduce to a simmer, cover and cook until the liquid is absorbed, about 12-15 minutes.
Combine cooked quinoa with squash, chickpeas and pumpkin seeds, cilantro and vinegar.  Season with salt and pepper and serve warm or cold.
Photo by: Yoni Nimrod
Katie Cavuto Boyle, MS, RD, is a registered dietitian, personal chef and owner of HealthyBites, LLC. See Katie's full bio »
More posts from Katie Cavuto-Boyle.
Similar Posts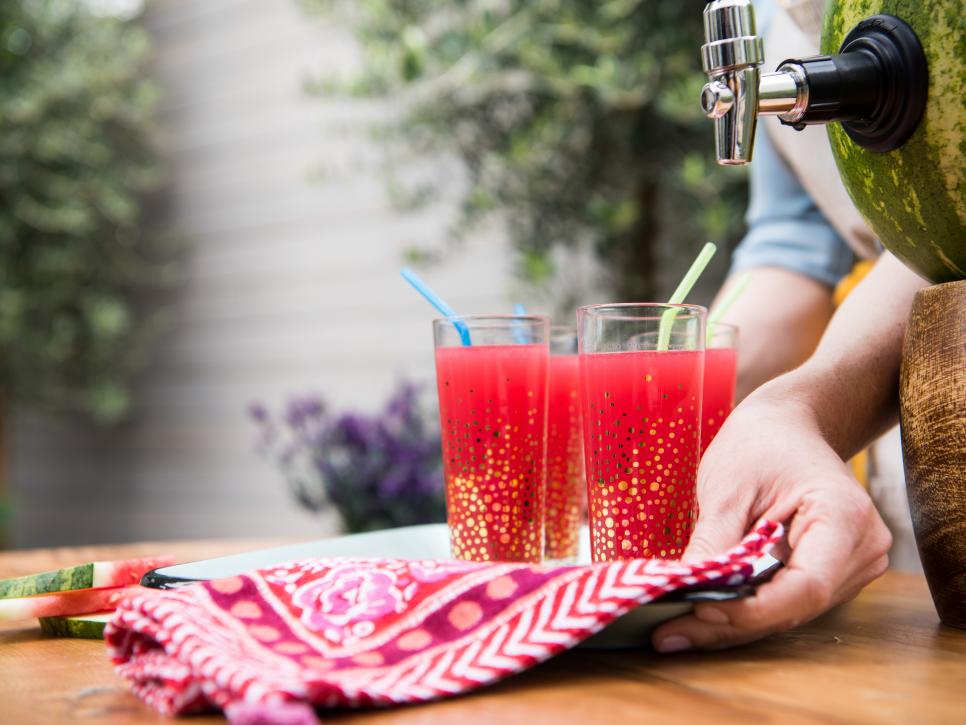 Tips and ideas for enjoying watermelon....