From breakfast to dessert, smoothies are a quick, please-everyone solution; they require little prep (just toss everything in a blender and press a button) and are completely customizable. To make smoothie prep even easier, keep your freezer stocked with frozen fruit.
Smoothie Smarts
These deliciously frosty drinks can be sipped for a snack or a meal. Pay attention to portion sizes and higher-calorie ingredients (like frozen yogurt or nut butter) to make sure you don't overdo it. A snack-sized smoothie should be about 150-200 calories, and to make your smoothie a healthful meal, shoot for more protein and 350-450 calories (and less sugary ingredients).
See Healthy Swaps for smoothies
Breakfast
Start the day with any of these fruit-filled drinks.
Orange-Banana Smoothie (above)
Honeydew-Almond Smoothie
Ginger-Peach Green Tea Smoothie
Melon Smoothies
Pineapple Mama Smoothie
Blueberry Blast Smoothie

Post Workout
Protein-packed smoothies are your best option after exercise, they'll also give you a boost of fluid and electrolytes — give those muscles what they crave.
Silken Smoothie
Tropical Fruit Smoothie
Peanut Butter Split Smoothie
Coconut Water Smoothie With Mango, Banana and Strawberries
Spa Cucumber Smoothie
Sweet Treats
A little something for the sweet tooth – these blends keep it sweet, but healthy.
Chocolate Peanut Butter Smoothie
Peach Pie Smoothie
Vanilla Bean Coconut Yogurt Smoothie
Banilla Shake
Vietnamese Coffee Smoothie
Tell Us: What's your favorite smoothie recipe?
More posts from Dana Angelo White.
Similar Posts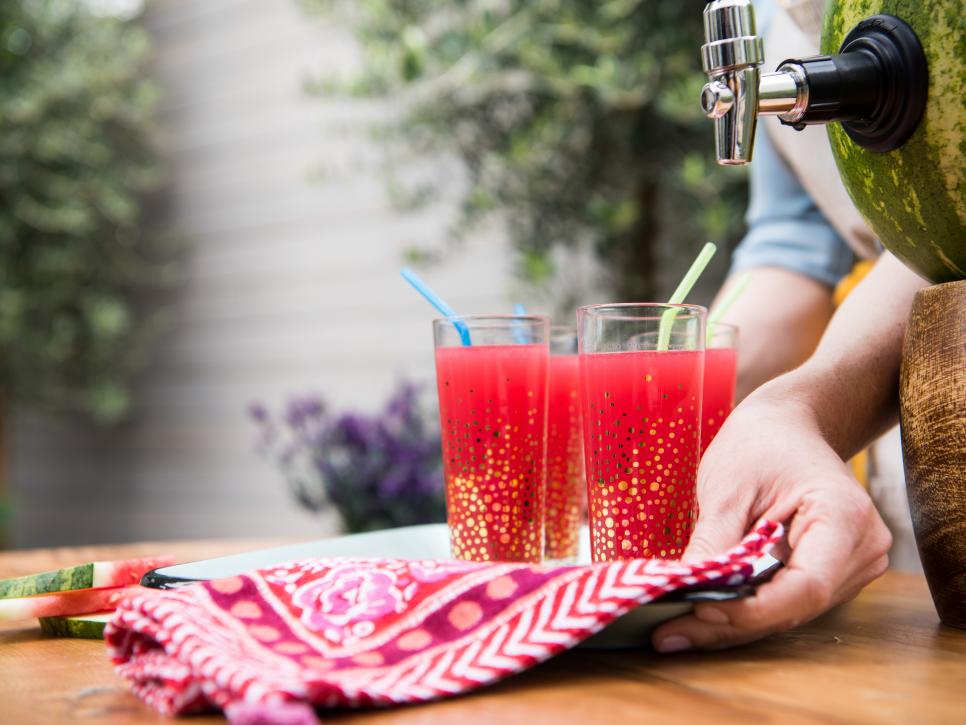 Tips and ideas for enjoying watermelon....