With the weather warming up, and the sun peeking out just a little bit more day by day, our meals are lighter and include more fruits and veggies. For a satisfyingly fresh lunch, I've combined fresh spring asparagus and spinach — with nori seaweed as a surprise ingredient — into a lovely spring salad. Instead of store-bought salad dressing I use tahini for creamy flavor and texture. Lemon juice and fresh ginger add bold flavor without excess calories and fat. Slivered almonds provide filling healthy fats to keep you satisfied all afternoon. Bring this salad to an outdoor spring picnic party, or serve it as an Easter side dish.
Asparagus Spinach Salad With Tahini Dressing
Serves 4
Ingredients
1 bunch fresh asparagus, cut into 1/4 inch pieces and ends trimmed
1 (5-ounce) bag baby spinach (6 cups)
1/3 cup tahini (sesame seed paste)
2 tablespoons freshly squeezed lemon juice
1 teaspoon freshly grated ginger
1 teaspoon honey
1/4 cup finely chopped fresh cilantro
2 medium radishes, diced
1/4 cup slivered almonds
1/4 teaspoon sea salt
1/4 teaspoon freshly ground black pepper
4 Annie Chun's Wasabi Seaweed Snacks, gently torn
Directions
Steam asparagus in a large pot of water using a steamer basket. Cover and bring to a boil over medium heat; cook for another 5 minutes or until asparagus is bright green and tender. Remove from heat; rinse with cold water.
In a small bowl, combine tahini, lemon juice, ginger and honey; mix well to combine.
In a separate large bowl, combine remaining ingredients with cooked asparagus; add tahini dressing and toss to coat.
Serve chilled.
More posts from Amie Valpone.
Similar Posts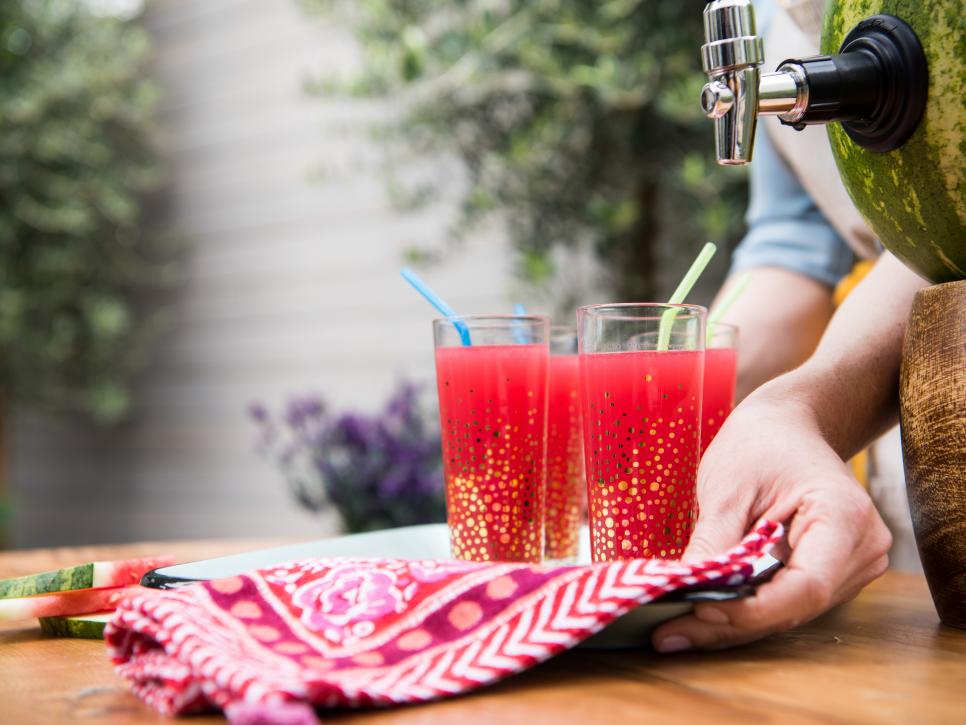 Tips and ideas for enjoying watermelon....