For a refreshing and festive non-alcoholic St. Paddy's day beverage, try this cooling mint green tea spritzer. Green tea is full of good-for-you antioxidants and the revitalizing fresh mint leaves provide drinkable stress relief. Plain seltzer water makes this drink super fun and bubbly. No table sugar here – honey acts as a natural sweetener. Serve these drinks spruced up with some fresh lemon wedges on the side of the glass.
Mint Green Tea Spritzer
Serves 6
Ingredients:
3 cups water
3 green tea bags
1/3 cup honey
2 cups plain seltzer
Lemon wedges, for serving
Ice, for serving
1/4 cup finely chopped fresh mint leaves
Directions:
Bring water to a boil in a small saucepan; add tea bags, cover and remove from heat. Set aside to steep for 10 minutes.
Discard tea bags (don't squeeze them).
Add honey; mix well. Transfer to a large pitcher.
Add seltzer, 2 lemon wedges and fresh mint; place in the refrigerator for 1 hour or until chilled.
Serve chilled with additional lemon wedges over ice.
More posts from Amie Valpone.
Similar Posts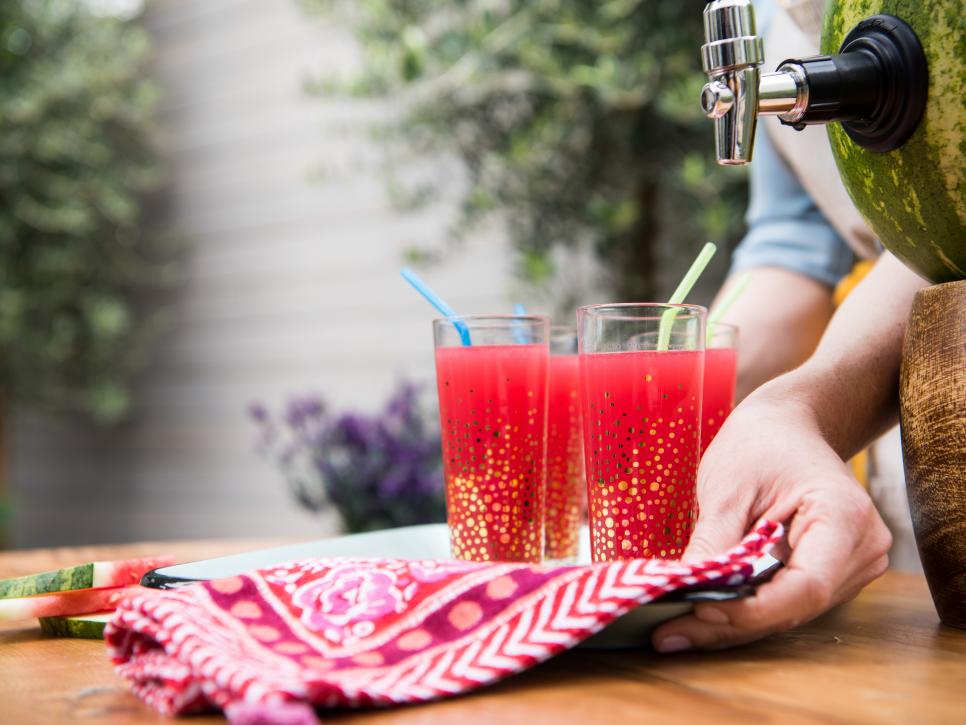 Tips and ideas for enjoying watermelon....