Forget about getting tipsy – that's not the point here. Cooking with a little liquor can be a healthy and tasty way to add a splash of depth, flavor and excitement to your recipes.
Flavor Boost
Whether it's beer, sake, rum or Cabernet, using alcoholic beverages in cooking can act as a flavor enhancer. It can also be used to tenderize meat in marinades or concentrate flavor when simmered down into sauces.
What's even more fun about cooking with alcohol is how versatile it can be. Beer can make a moist bread or add killer flavor to a fish taco. Hard liquor like vodka or rum can jazz up pasta sauces or be the finishing touch in a glaze for grilled or roasted meats.
Calories Burned?
It's a common belief that the booze and calories simply disappear when alcohol is cooked – this isn't entirely true. How much alcohol and calories are evaporated depend on several factors including how much alcohol is used (volume and proof) and how long it's cooked for.
To effectively evaporate alcohol, it needs to be exposed to air – adding heat will expedite this process. According to USDA data, alcohol that is simmered or baked as part of dish for 15 minutes will retain 40-percent of its alcohol content. After one hour of cooking, 25-percent will remain. To get down to single digits (5-percent) requires approximately 2.5 hours of cooking time.
As for the calorie dissipation, it depends on how strong the alcohol is to begin with. Hard alcohol like vodka or brandy is typically 80 proof or 40-percent alcohol by volume, verses something like beer or wine that are only 5 to 12 percent (respectively). Alcohol contains 7 calories per gram; you can do the math, but in many cases the calorie contribution becomes minimal.
Get cooking
It's bartender meets chef! Try your hand at these recipes made with a bit of alcohol.
Quick Fix Beer Bread
Beer Battered Fish Tacos
Flat Iron Sauce With Red Wine Sauce
Rum Glazed Pork Tenderloin With Grilled Pineapple Relish
Chicken With Tarragon and White Wine
Black Bean Mussels With Chinese Beer
Beer, Ginger, and Garlic Braised Brisket
Cipollini Onions Braised With Red Wine
Red Wine Poached Pears
Cedar Plank Rum Salmon
Penne With Vodka Sauce
More posts from Dana Angelo White.
Similar Posts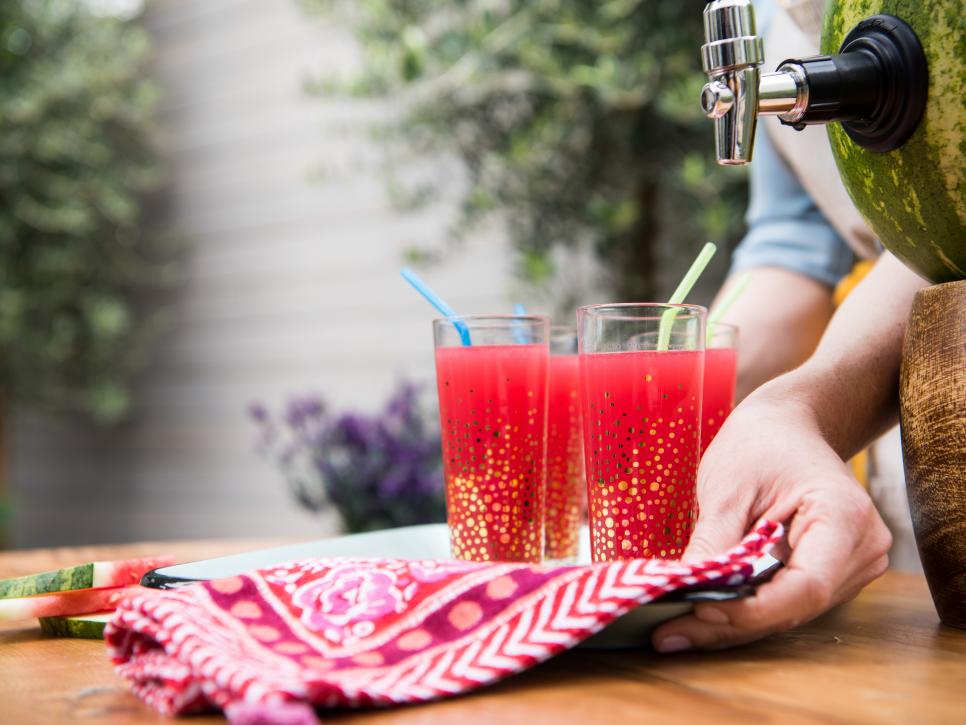 Tips and ideas for enjoying watermelon....